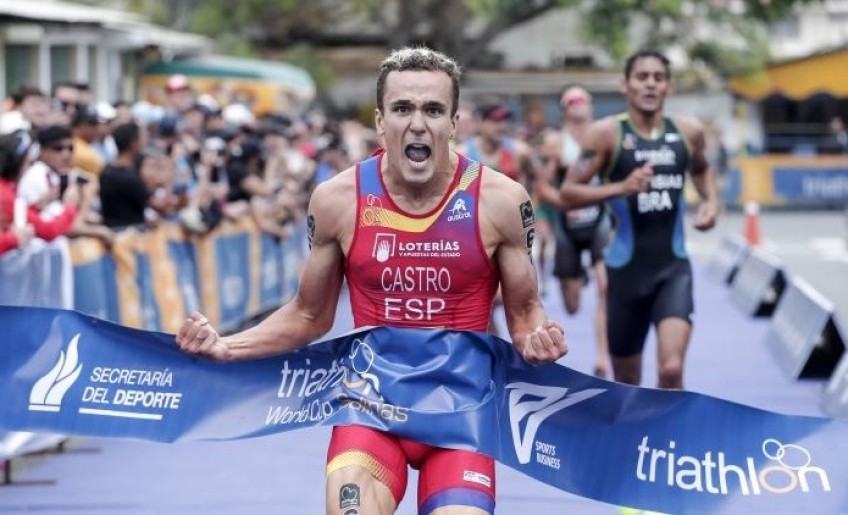 Challenge Wānaka 2023 set to feature over 70 elite athletes
Feb 09, 2023
---
Over 70 elite athletes from around the world will be heading to the streets of Wānaka to take part in the inaugural Integrity Homes Challenge Wānaka Showcase on Friday 17th February 2023 from 3.30pm.
New Zealand Olympic triathletes Tayler Reid, Ainsley Thorpe and Nicole Van Der Kay will be toeing the start line along with local hero Janus Staufenberg, Spanish number 1 David Castro Fajardo and Australian Jacob Birtwhistle who has just come off winning the 70.3 in Tasmania last weekend.
"I'm super excited that the Friday night Challenge Wanaka event is back on! Growing up, it was an iconic race of the summer that every young triathlete wanted to be a part of one day. I can't wait to rip it around the streets at night with a great crowd!" Said Nicole Van Der Kay, New Zealand's very own Olympian.
Part of the World Triathlon Oceania Cup, the Design Windows Twilight Challenge is an elite race which will see the best triathletes from New Zealand, Australia and around the World fighting it out for the overall prize and podium. The course starts with a 750m swim in Lake Wānaka directly off the shore, followed by a 18km bike and a 5km run. The whole course takes place in and around Pembroke Park, perfect for spectators so an incredible atmosphere is guaranteed!
Taking place the night before the Integrity Homes Challenge Wānaka Half, the Friday Night Showcase is guaranteed to be an exciting addition to the weekend for the whole family, Wānaka businesses and community alike. Wānaka will be buzzing!
The Integrity Homes Challenge Wānaka Showcase will kick off with the Puzzling World Challenge Wanaka Mini, open to anyone under 5 years old. Our youngest competitors will slip and slide down our special slide by the skate park on Pembroke Park, weave through our obstacle course and zoom along the closed roads on a bike or scooter where they will cross the finish line to the cheers of the crowd, feeling like the superstars they are.
Next up is the New World Three Parks 3-9-3, the perfect introduction event for triathlon beginners or a great way to get back into triathlon if you have taken a break. Participants will start with a 300m swim in beautiful Lake Wānaka directly off the shore, followed by a 9km bike and a 3km run to the finish chute.
"One of the aims of the Challenge Wanaka Sports Trust is to help people get active, which is exactly what this event will do. From inspiring the youngsters and introducing them to triathlon in the Mini Challenge to making what can be an intimidating event more accessible to all with the 3-9-3" said Race Director, Bill Roxburgh.
"We are also excited to be helping local businesses by bringing the crowds back into the town for the evening. The location of the event means that the community can relax in the bars and restaurants along the waterfront while watching their friends and family compete – it will be an atmosphere like no other."
Main image (Supplied): Spanish number 1 David Castro Fajardo will be fighting it out at this year's Challenge Wānaka event


---