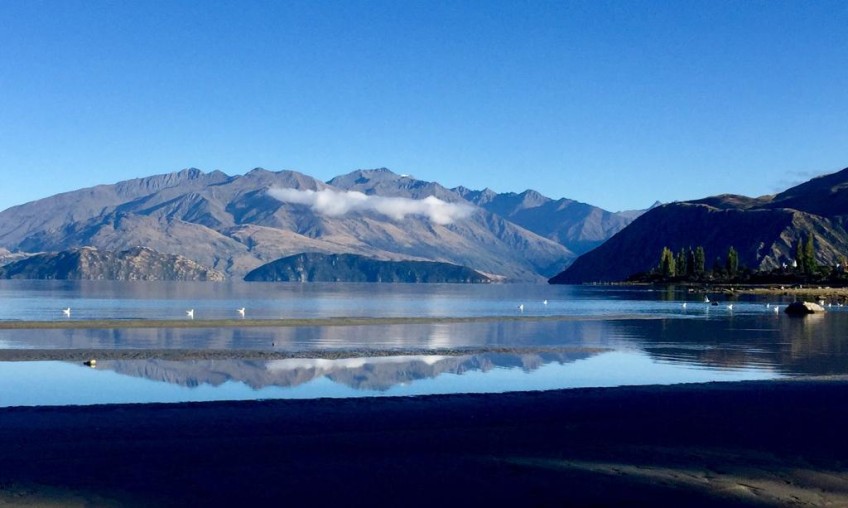 Central Lakes mental health crisis support service launches
Apr 04, 2023
---
Better access to crisis support and more localised care options are now available for people in the Queenstown Lakes and Central Otago region experiencing mental distress.

Te Whatu Ora's new Central Lakes mental health crisis support service, provided by Central Lakes Family Services, has fully launched this week. While the service has been operational since mid-January, it has been carefully scaled up in phases to ensure the best outcomes for clients, providers and referrers.

The new service sits alongside the current 24/7 regional crisis response service and provides more local options to support people in mental distress, including those who may have otherwise needed to travel out of the area to access acute inpatient mental health services.

For those needing crisis support, the service can be accessed in one of two ways - via a referral from Te Whatu Ora Southern's Specialist Mental Health and Addiction (MHA) team, which is available to call 24/7*, or via a referral from their GP.

The referrers will work closely with Central Lakes Family Services, which has a team of registered health professionals and support workers to provide home-based support.

CLFS General Manager Tina Mongston says her team's goal is to support people through an immediate crisis, help them get back on their feet, and link them to the right services for ongoing support.

"People don't need to walk this path alone, we'll be there to hold their hand. We also understand how concerning it can be for whānau when someone they care about is very distressed. Working together, we can help problem solve, come up with a care plan that recognises their needs and goals, and set them on the pathway to recovery with the right people and support around them."

Toni Gutschlag, Te Whatu Ora executive director of mental health, addictions and intellectual disability for Southern, has thanked everyone involved in developing the new localised model of care, saying its key strength was its "for community, by community" approach.

"There's real passion and commitment across healthcare professionals, social agencies and the Central Lakes communities to ensure we have the right support available locally. I'd like to personally thank all of the clinicians, iwi, primary health providers, HIPs, community agencies, NGOs, tangata whaiora, whānau and government agencies involved in this important mahi. They've generously shared their knowledge and expertise to help us design the model and associated services, and will now be frontline champions of the new crisis support service to our communities.

"We'll be continually reviewing the service and seeking feedback to get an in-depth understanding of how it's being used. This will help us adapt and respond quickly to people's different needs."

John MacDonald, Te Whatu Ora Southern mental health and addiction independent stakeholder liaison and chair of the Central Lakes Mental Health and Addiction Network, has been involved from the outset and is delighted to see the service officially launch.

"This is a milestone for our communities and a huge step forward in providing localised mental health support," he said. "Our collective goal is to provide better access to mental health services in the Central Lakes area so that people won't have to travel sometimes more than three hours or be away from their support networks to get the help they need," Mr MacDonald says.

While the crisis support service will predominantly be available for adults aged 18 years and over, there will also be flexibility to provide services for younger people from time to time if needed.

The final stage of the crisis support service - providing short-term care in a new respite facility – is still a work-in-progress and more details will be released once a suitable location is secured.

The new Central Lakes localised model of care meets areas of need identified through the 2021 Time for Change – Te Hurihanga review. It's part of a larger programme of mental health reforms underway to bring mental health and wellbeing care closer to home and make it easier to access for everyone.
Main image (Crux): Lake Wānaka

---