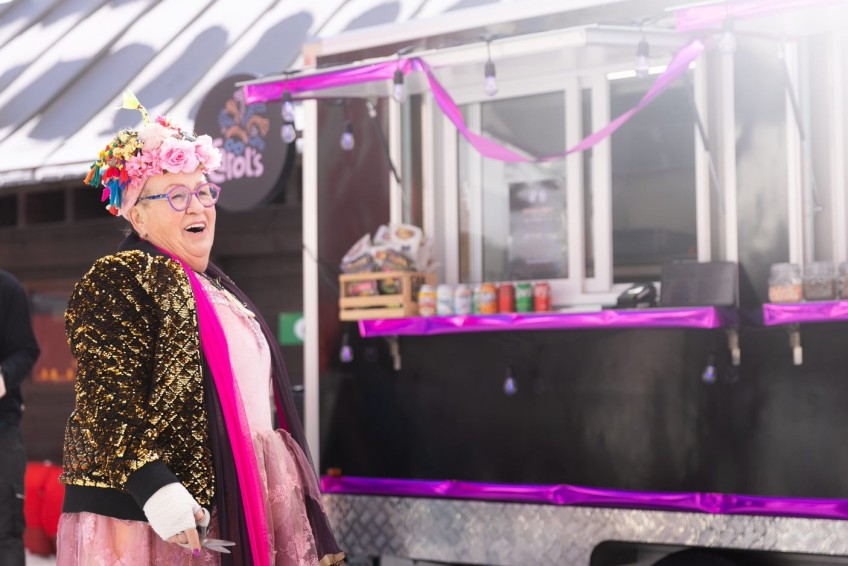 Carol's Cardrona food truck honours local character
Jul 18, 2023
---
There's a new food offering up on the ski field at Cardrona and it has been named in honour of a long-time employee and Wānaka resident.
Carol Little has worked up the mountain for more than two decades, and today a food truck called Carol's opened at the resort with a personality inspired by hers.
In a statement announcing the new venture Cardrona's general manager Laura Hedley says on offer are freshly baked pies and locally-made ice cream and a vibe that mirrors that of Ms Little herself.
She says it is "a place to grab a bite, enjoy genuine Cardrona energy, and have some fun", complete with colourful lights and extravagant décor.
Ms Little began her career with Cardrona on its slope-side café, and over 20 years has worked in hosting, caretaking, patrol, car parking, roading, and ticketing - Pengi, the beloved Cardrona mascot, was her idea.
She has created quite a legacy with her two children, daughter-in-law, son-in-law, grandsons, and granddaughter working or having worked at the ski field too.
Her show stopping hairdos at well-known - apparently back in the day she was asked to come to work with wild hair, so she travelled to Makarora to have her hair customised with colourful fabrics, beer bottle tops and trinkets and there's been no going back.
"It only seemed fitting to name our next endeavour after Carol. I think we all need to be more Carol sometimes. Carol could be the most memorable person we, and many guests, ever meet," Ms Hedley says.
"What really leaves a mark is her infectious energy, humour, and pure love she has for her people and place. Besides the fun surroundings, that's what we really wanted to honour."
Cardrona business development executive Maggie Little reckons her grandmother "will be stoked to have a special place on the mountain that embodies her spirit".
Carol's (the food truck) had a soft opening today (July 18), with the rest of the resort's food and beverage options still operating as usual.


---