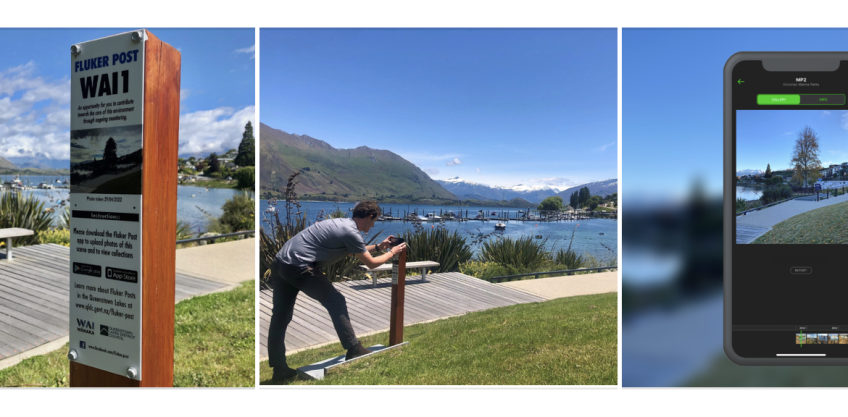 Aotearoa's first ever Fluker Post comes to Wānaka
Feb 03, 2023
---
The Wai Wānaka education team has helped bring the country's first ever Fluker Post to town.
You can find it located along the Wānaka lakefront at the start of the new Te Ara Wānaka Boardwalk.
So, what exactly is a Fluker Post?
It's a physical wooden post that acts as a photo point, installed at strategic locations in the environment.
There's no camera left on a Fluker Post and instead people walking past use the Fluker Post app on their own phones to take a photo of the given scene.
This simple system of repeat photography provides a valuable long term natural resource management tool.
The Fluker Post Research Project originates from within Victoria University and is named after its inventor, Dr Martin Fluker.
This citizen science system allows community members, visitors and natural resource managers to contribute towards the ongoing care of the natural environment by taking repeat photographs from fixed photo-points - the Fluker Posts.
Keen to get involved? Next time you are on the boardwalk be sure to:
1) Download The Fluker Post Project App
2) Take a photo from the Fluker Post location
3) Upload your photo onto the app
Visit Wai Wānaka's Fluker Post Project website here to learn more and to view the first images that have been uploaded.

---