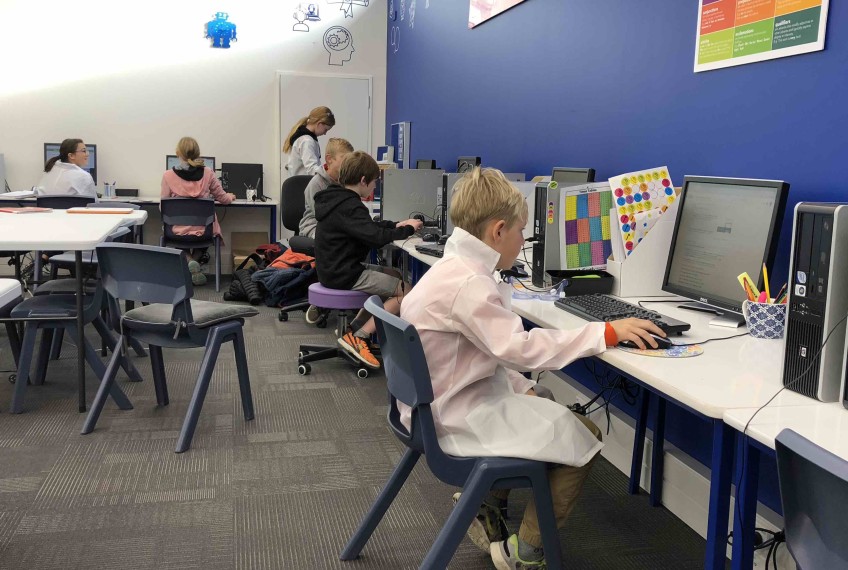 Public-private education experiment in Queenstown
---
A Queenstown business is building some highly experimental links to the state education system in an initiative that could spread to the rest of New Zealand or even overseas.
The local Kip McGrath education franchise has reached agreement with a number of local schools to provide specialised learning during regular school hours. Previously the private tuition service has only been provided outside of school hours.
Business owner Emma Wilson explains that she's trying to challenge the rigid, large class curriculum-based philosophy that is necessarily part of any state education system.
"People come to Queenstown because they want something more out of life. They don't just want a 'within the box' education for their children - something that is off the shelf. Queenstown isn't a 'one size fits all' town and I'm trying to provide an outside the box education service to match that."
Her solution - dubbed The Academy - has reached agreement with a number of local schools to release students during school time to attend private education sessions that can cost from $45 for one and a half hours to $100 for a full day.
Wilson explains that it has not been easy setting up the new service. "It hasn't been one hundred per cent support from local schools but I'd like to think that what we're doing is the right thing for the children. The schools are doing a great job but some kids just don't quite fit the mould."
Operating from new premises right next to the new Wakatipu High School in Frankton, the Kip McGrath Academy looks and feels like a successful experiment. When Crux visited the "alternative" chemistry class was going well, attended by students from local schools. The Academy limits the number of students per individual teaching group to just ten.
Sheena Ashford-Tait is Director of The Academy and has worked as a teacher all over the world, often seeing parents overseas wanting to push their kids to achieve high academic scores to gain entry to top level schools and universities. "I don't think that's what parents here are interested in" she explains. "This is more education for life rather than exam results or curriculum based learning."
Local school principals have required that The Academy provides extensive details of exactly what each student is going to be studying as well as keeping attendance records and gaining any relevant parental permissions.
Both Sheena Ashford-Tait and Emma Wilson stress that their Academy concept is not about elite education. "It's filling a gap that the state system can't fill" says Ashford-Tait. "The students feel really proud of themselves when they come here. We've had students who have told us that learning here makes them feel really good about themselves, that at school maybe they feel they can't shine."
On the horizon are business models that will allow The Academy to work even more closely with a state education system that is often stretched in terms of resources and teachers. "We are not trying to compete with schools in any way" says Emma Wilson. "We want to work alongside them. A public private partnership with the state system would be a dream come true for us."
There's no lack of ambition in plans for The Academy which launched at the start of this year. Recently they staged a Dragon's Den competition for students as a lesson in how business works - using real money and requiring real business ideas to be part of the exercise.
The business ideas included jewellery made from recycled mountain bike parts, a new type of fruit juice and a new squeezy stress ball product. Students had to pitch their ideas as well as coming up with financial forecasts. Local judges Kaye Parker (Cure Kids and Trails Trust) Michael Skeggs (Akarua Wines) and Duncan Ashford (Lionheart Consulting) invested their own cash in the successfully pitched projects - but made it clear they were looking for real returns.
Recent news reports suggest that the state education system may well be under-delivering in key areas such as literacy and numeracy. The Chief Executive of the Industry Training Federation (ITF), Josh Williams, estimated earlier this month that up to a million people out of New Zealand's 2.5 million strong workforce needed help with basic skills, a problem currently being addressed by the multi-billion dollar adult education sector.
Emma Wilson and Sheena Ashford-Tait are attempting to address these challenges at a much earlier stage and their initial progress in breaking down barriers with local schools suggests that The Academy concept may well spread to other parts of the country.


---