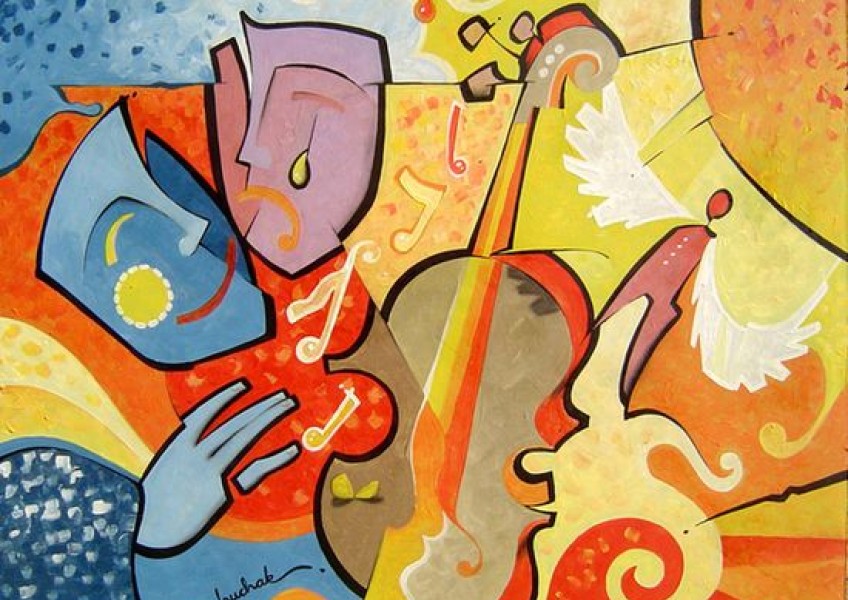 The crux of the biscuit - say what?!
---
The Arts. Culture. It's more than paintings and photographs. There's many definitions but it's always creative, always has some meaning, and above all seeks to communicate ideas as well as emotion. They (people purported to be smart, generally with lots of letters after their names) say that arts and literature are a sign of a great civilisation. From Alexandria to Babylon, it was libraries and galleries that showed true success. You needed a good army to get one, sure, but once you were up and running these establishments were more than just dusty old houses for books, they became centres of knowledge, places where the next frontier of independent thought had room to breathe.
We're pretty good at acknowledging that value now. Yet there's the odd lapse where it's still not always prioritised. Not because we don't care, but because there are so many things to care about, so many demands on our time. We have to be seekers. Not of truth, but of beauty. If you're interested in the arts you need to delve into those places where people enjoy talking about a good book or painting. Well, seek no more, Crux will now be bringing you a curated section that focusses on the arts.
The goal of Crux Arts is to shine a tiny spotlight on arts and culture in our region, to highlight books to see, movies to watch or exhibitions to visit. Frank Zappa once said that 'The crux of the biscuit is in the apostrophe'. It's one of those gloriously nonsensical sentences that has lived on and been mulled over as people try to figure out what he meant. Chances are he meant for you to mull on it. The best interpretations seem to agree that it means something along the lines of 'there's something important in the unknown.' Hopefully we can make the unknown a bit more known and provide some interesting reading on arts and culture.
Walking around town there's plenty of art galleries. Unsurprisingly, there's artists and artisans aplenty hiding out down dusty lanes in Dalefield and alpine eyries looking out over the lake. World-class authors live quietly amongst us and our well-known landscapes offer inspiration to film, art, literature - pretty much any creative outlet is easily piqued by the abounding beauty. There's bibliophiles writing in the early morning, artists getting up in the middle of the night to photograph beauty and many, many other creative souls all with their own interests and artistic desires.
The thing is, we're too tiny and there's too much out there for us to cover it all. So tell us. Tell us what you'd like to read about. Would you like reviews on art, movies and books? Interviews with the magnificent unknown? Poetry and prose? Or informative articles on aspects of the arts and literature scene? There's lots of options but ultimately (like most writers) we want to produce content that you want to read. Comment, query and advise away, let us know what floats your boat and we'll set sail.

---