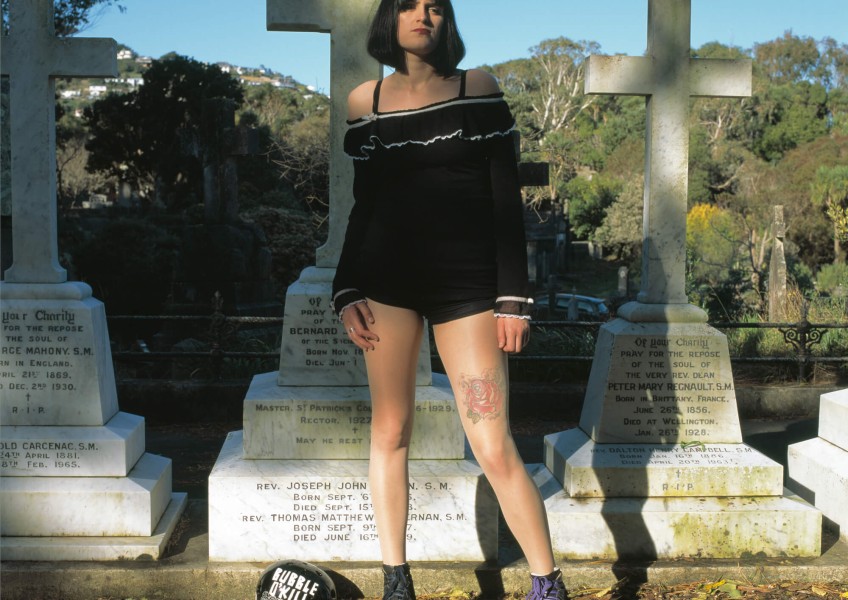 Skateface ready to roll
Oct 31, 2018
---
If you're on the lookout for something to do this Saturday night and enjoy your arts fix served with a side of counter-culture, then we have the event for you. Crux Arts & Culture aims to highlight local talent and we are delighted to share the below media release about Kingston photographer, Phillipa O'Brien, and her latest project. Head along to The Sherwood from 6:00 pm this Saturday night and delve into a psychedelic and inspiring world many of us have never come across before. Against the backdrop of #metoo, this is a book about kick-ass women making their mark, in their own inimitable way.
Kingston-based art photographer Philippa O'Brien is poised to publish an important book that chronicles the New Zealand roller derby scene. New Zealand was the first country outside the USA to pick up the sport and since the first bout between leagues in 2007, roller derby has seen incredible growth here. Over 40leagues now actively play the sport in New Zealand.
Skateface is the product of five years spent visiting leagues throughout the country and photographing skaters on a medium-format Hasselblad film camera. What started as a project for O'Brien's Diploma in Photography, ended up as a conceptual series documenting a critical point in the evolution of roller derby. When O'Brien happened upon the scene in 2011, roller derby was undergoing a transformation.
"I was initially attracted by a series of posters in Cuba Street advertising an upcoming bout. It was a playing card design with two captains of Richter City Roller Derby as queens. It was sassy and immediately grabbed me."
The combination of visual culture and an intense full-contact contact sport with a cult underground following kept her coming back to roller derby bouts.
"I loved the inclusiveness, the we-don't-give-a-toss-what-you-think-of-how-we-look attitude and the way the audience brought both young children and elderly to it. It's a place where women thrive."
However as she watched, O'Brien was privy to the transition of roller derby from its theatrical roots to a legitimate sport. "Between 2011- 2016 there was significant change. In the future the sport may look very different so the book is a bit of a time capsule."
O'Brien's photographs reflect the diversity of women who play this counter-culture sport. And while roller derby is typically represented as aggressive and combative, O'Brien captures the skaters in quiet, reflective moments. As a result we get an introspective look behind the colourful uniforms, helmets and warpaint at what really makes this sport tick.
The photographs are supported by frank and largely unedited interviews with the skaters, exploring their motivations for playing this intensely physical sport.

"The interviewing process gave depth to the imagery and the sport and a portal into this community, revealing a deep human connection and experience."
The words and images chronicle the rise of roller derby in New Zealand and speak important truths about what it means to play contact sport as a woman. It is an important document; not just for the derby community but for all sportswomen.
A Kickstarter project is underway to fund the publication of Skateface. A launch party for the campaign is being hosted at Queenstown venue The Sherwood on Saturday 3 November, 6.00pm - 8.00pm. Attendees will be the first to see the accompanying video, have a sneak peek at the book and meet the artist behind it all.
Skateface merchandise will be on hand and Queenstown Roller Derby will be out in full roller disco mode. Dressing in theme is strongly encouraged.


---