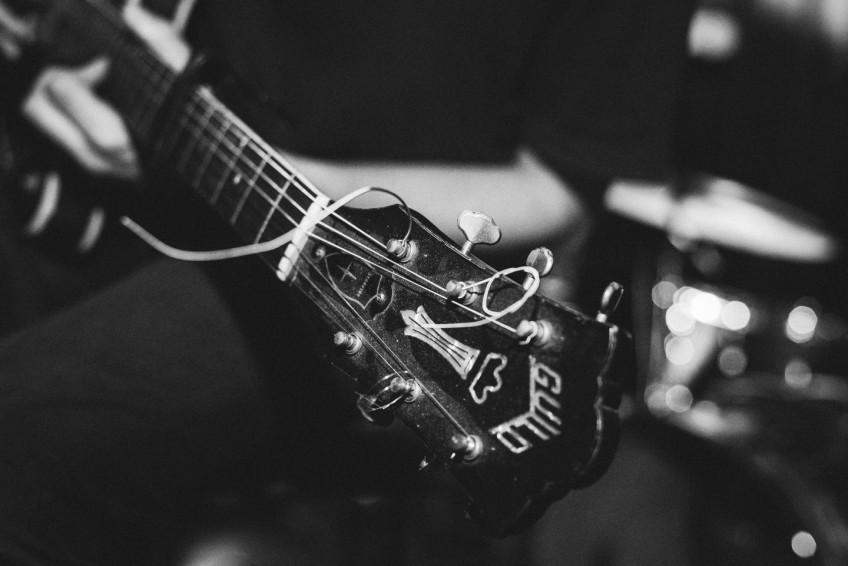 Music to our ears
by Laura Williamson - Oct 31, 2018
---
When it comes to live music, our backyard is better than ever. I don't know if you've noticed, but the music scene in the Southern Lakes is going off.
Exhibit A: Big beat legend/pioneer/deity Fatboy Slim (aka Norman Cook) is playing Gibbston in February. This is amazing (even if the Eventfinda description includes a reference to "elderly ravers") – he's an international act in a world-historical kind of way, having gained immortality with tracks like 'Praise You' and 'Rockafeller Skank', and being partially responsible for introducing electronic music to big stadiums. He actually holds the Guinness World Record for the most top-40 hits under different names. Not long after his gig here, he's off to play Wembley.
Exhibit B: Grace Jones.
Exhibit C: On one fated night a couple of months ago, Finn Andrews (of The Veils) and The Chills played a total-legends double bill in Wanaka on the same night The Beths, possibly the best band in New Zealand right now, were playing in Queenstown. The choice was agonising.
There was a time all you could hope for around here was Holly Smith turning up occasionally for a gig in whatever place was temporarily offering live music (I saw her in the back room at the Albert Town Tavern and at Opium, which is now the Chinese Restaurant upstairs from Wanaka Four Square). In fact, for years Holly Smith was the only musician I saw perform live locally, other than the regulars at the Paddy's Bar open mic.
How things have changed. We now have two proper music festivals, TUKI and Rhythm & Alps, as well as the biennial arts-focussed Festival of Colour. Big international names now stop by regularly when they tour New Zealand, and the best of Aotearoa's music scene come here all the time.
Not long ago, I was at the Sherwood in Queenstown to see the exceptional Reb Fountain (winner of 2018 Recorded Music NZ Best Country Music Artist and APRA Best Country Music Song), and Nadia Reid (2018 Taite Music Prize and 2017 APRA Silver Scroll Award finalist) was in the audience, so she jumped on stage for a song. It was unforgettable, more the sort of thing you'd expect to happen in Wellington, or London, not in a ski resort located so close to Antarctica you can smell the ice when it blows southerly.
Part of this is the good side of growth. Our venues are limited, but we have a few more than we used to, so playing here no longer means plugging in to the back corner of a pub and watching your set disappear into a vortex of beer-soaked taunts, amidst the pinging of pokie machines and ceilings perfectly-designed to swallow the sound of musical instruments forever.
Part of it is also programming. Venues like the Sherwood have made music a priority - over the past few years they've had everyone from Delaney Davidson, to Greg Johnson, to Albi and The Wolves, to Lloyd Cole, to Julia Deans, to Princess Chelsea, to Yumi Zouma and Doprah, not to mention Holly Smith. It's a line-up to rival any venue in New Zealand, and it's right around the corner. This is good news because, for us, seeing great music is now a lot cheaper and a lot easier. (And a lot tamer - going to must-see gigs for me used to involve a weekend away to somewhere like Wellington or Dunedin, where I would spend too much money and forget I am no longer 25, which invariably led to other audience-members having to witness a nearly-50-year-old woman dressed in double denim rushing the stage yelling "punk not dead!".)
It's also good news because more and more we are able to enjoy the best of both worlds here in the mountains: incredible music against a backdrop of nature's best. And that, music fans, is praiseworthy.


---