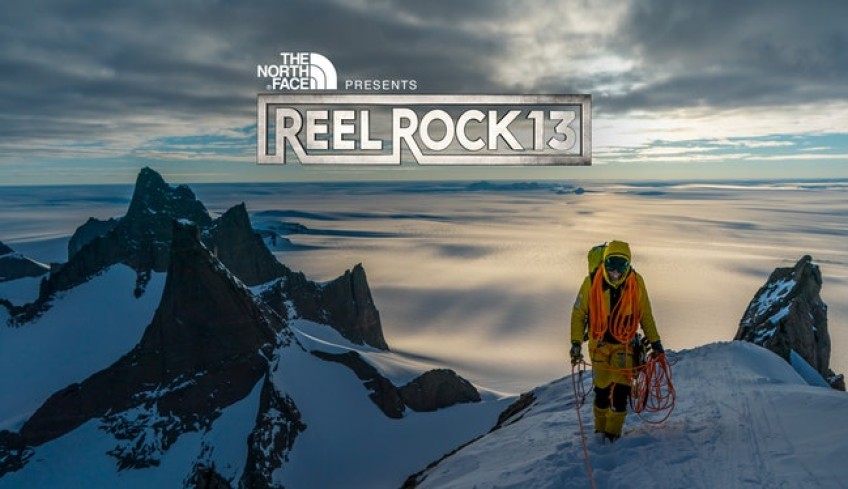 A Reel Rockin' night out
---
If any small part of the reason you've chosen to live in Queenstown is the great outdoors, then there's an event happening this Thursday that you should get along to. 'Reel Rock 13' is launching at World Bar at 6:30 pm this Thursday night.
More than just a cunning title, these films are the undisputed best exhibition of climbing in the world. Each year they are among the prize winners at mountain film festivals, from Banff to Telluride to our very own homegrown NZ Mountain Film Festival. Once a year, the best climbers in the world are showcased doing exceptional things, in unique environments. The films don't just present athletic achievements, they tell the story behind them and that's what makes them special.
There are four films on show at this release. Adam Ondra makes a reappearance, this young gun from the Czech Republic is redefining what the human body can accomplish climbing, not to mention defying a few laws of physics at the same time. Six of the world's greats, (Conrad Anker, Jimmy Chin, Savannah Cummins, Alex Honnold, Anna Pfaff, Cedar Wright) make a pilgrimage to Queen Maud Land in Antarctica to attempt some first ascents - not only is the scenery stunning but these climbers know how to enjoy the experience. The remaining two films delve into the world of speed climbing - soon to be an Olympic sport, and an expedition to climb in Jordan.
There's something universally inspiring about seeing people accomplish the extraordinary. Not only is the filmmaking an art form - so too is the achievements themselves. When athletes are at the pinnacle of their achievements, they become artists, their movements a thing of beauty, and that is worth celebrating.
When: 8th November, 6:30pm
Where: World Bar, Church St
Tickets: $15 Queenstown Climbing Club members, $25 non members (sales at the door).




---