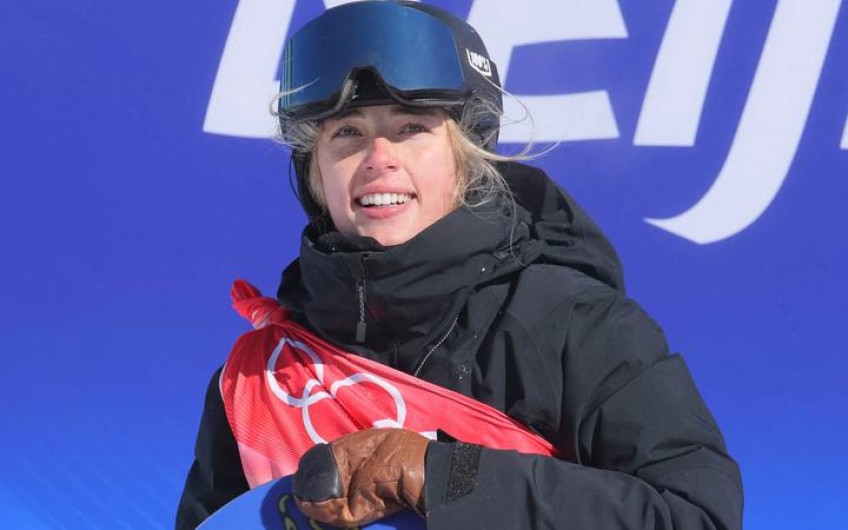 Zoi Sadowski-Synnott wins silver at Winter Olympics
Feb 15, 2022
---
Snowboarder Zoi Sadowski-Synnott has won a silver medal at the Beijing Winter Olympics in the women's Big Air event.
The 20-year-old became New Zealand's first Winter Olympian gold medallist last week after winning the slopestyle, and yesterday she topped the Big Air qualifier.
Sadowski-Synnott qualified in top spot in the Big Air final recording a score of 91 on her third qualifying run on Monday.
The mood today was electric at the Fanzone in Wānaka as local Sadowski-Synnott took off.
The packed crowd was ecstatic as she took the lead with a first run of 93.25.
Sadowski-Synnott's second run put her back in the lead ahead of the re-racking of the pack and final third run.
She was in prime position with a .25 point lead over 2018 Olympic champion Austrian Anna Gasser.
Sadowski-Synnott won a bronze medal in the women's big air competition at the Pyeongchang Winter Olympics in February 2018 when she was 16 years old.

---