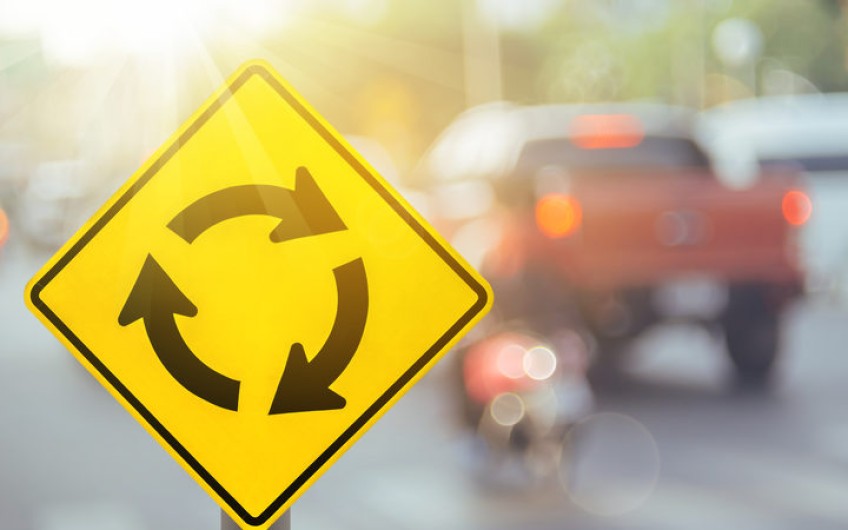 Worker drives through intersection as boss remotely turns off vehicle
Sep 05, 2018
---
A worker driving a company van in Marlborough says her boss remotely turned off her vehicle while she was going through a roundabout, leaving her stuck in the traffic.
The woman said she was almost hit by a truck and had to then push the van to a nearby petrol station.
Vehicles can be turned off remotely via a GPS tracker immobiliser - but neither the Police, Transport Agency, Ministry of Transport nor WorkSafe have regulations or policy on its use.
A Blenheim vineyard employee, who has asked not to be identified for fear of losing her job, said she stopped at a petrol station to buy a drink while taking workers to the site one morning last week.
As she pulled out and entered a busy roundabout about 50 metres down the road, the engine went dead.
"I'm halfway through the intersection and all of a sudden my van is immobilised with workers inside and a semi-trailer is coming at me through the roundabout."
She said she had absolutely no control.
"All I could do was just try and wave my hands out the window. I couldn't put it up or down or start my keys.
"I had to get everyone out of the van, push me back into the petrol station where I rang my boss and asked him, 'What the hell just happened?' "
Her boss was concerned she was not following the exact route to the vineyard, and told her he believed she was parked when he turned off the engine.
But she said immobilising the van was unnecessary and she felt "highly compromised".
"This is really dangerous. Maybe try and ring two or three times before you just turn someone off. It's just crazy."
She was afraid to take the matter further as she needed to keep her job, but since heard from colleagues it happened to them.
Julian Dunster has owned and operated the company Obsessive Vehicle Security for the last 10 years.
He said a GPS tracker could have an immobiliser fitted to the starter motor, the fuel pump or the ignition.
But, he would not connect a tracker to the ignition or fuel pump.
"I have been asked by clients, and I refuse to. I'm happy to cut the starter motor and prevent the vehicle from restarting but I refuse to do anything that's going to bring it to a halt while moving."
Mr Dunster said connecting an immobiliser was not hard to do.
"There's no regulations in the industry. There's very little training so it would probably be quite easy to find someone who will say yes and take your cash."
It was concerning there was no legislation around fitting immobilisers and it was difficult to know who would be at fault if an immobilised vehicle caused an accident, he said.
"Until it happens and someone probably dies I don't think it's going to be put through legislation and it's silly."
Lawyer Steve Bonnar QC said there was no precedent for an immobilised vehicle causing an accident.
"In principle, if someone remotely disabled a vehicle and as a result of that action caused injury or damage to property and it wasn't the fault of the driver then I think there's potential liability on the part of the person who disabled it."
The primary purpose of a GPS immobiliser is to prevent stolen vehicles from travelling too far.
Police would not comment on the use of immobilisers.
And the Ministry of Transport said it had no plans to introduce legislation but would consider doing so if the misuse of immobilisers became common.
WorkSafe said the use of immobilisers should be managed appropriately.


---