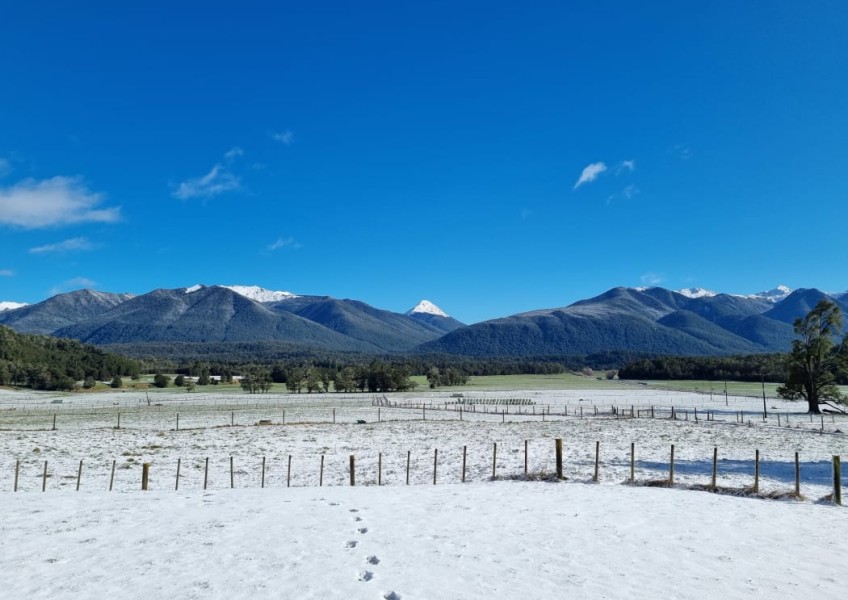 Wintry blast: Snow on the way, heavy rain warnings as cold spell moves in
Sep 05, 2022
---
A cold week is on the way for much of the country with heavy rainfall warnings in the north and snow forecast in the North and South islands.
The Southland region was battered by wind yesterday, ripping off roofs, tipping shipping containers and uprooting trees.
The wild weather caused parts of the district to lose power and trapped travellers trying to fly out of the area.
While strong wind had eased for the South Island, the chilly air would spread northwards throughout the day, NIWA forecaster Nava Fedaeff said.
️Meanwhile down south Mother Nature has opened the fridge door! Chilly air straight from Antarctica is moving north. Snow flurries expected to low elevations tonight in Otago & Southland.
"Today the cold air is travelling over the South Island and overnight we are expecting snow over high elevations of the North Island as well.
"It's a bit of a wintry outbreak in Spring."
Heavy rain is forecast during the day for Northland north and east of Kaitaia to Mangawhai, Coromandel Peninsula, and Auckland north of the Harbour Bridge including Great Barrier Island.
Further south, snow is on the way for Gisborne, Hawke's Bay and Taupō, from Matawai to the Kaimanawa and Kaweka Forest Parks. Heavy snow is forecast above 800 metres and lighter falls to 600 metres, MetService says. The Napier-Taupo Road (SH5), Desert Road (SH1) and the Remutaka Hill Road (SH2) are likely to be affected by snow.
The South Island passes - Lewis Pass (SH7) and Porters Pass (SH73) - will have snow on Monday afternoon through to Tuesday morning, and the Dunedin to Waitati Highway (SH1) was likely to be affected.
"In the South Island, Mother Nature is opening the fridge door today - it's a really chilly start to the day," Fedaeff said.
"A lot of the heavier snow is expected for the North Island because we've got that subtropical moisture that's coming from there today and they're going to interact."
The heaviest of the rain in the North Island was now likely to be in Coromandel Peninsula, the Bay of Plenty and East Cape, she said.

---