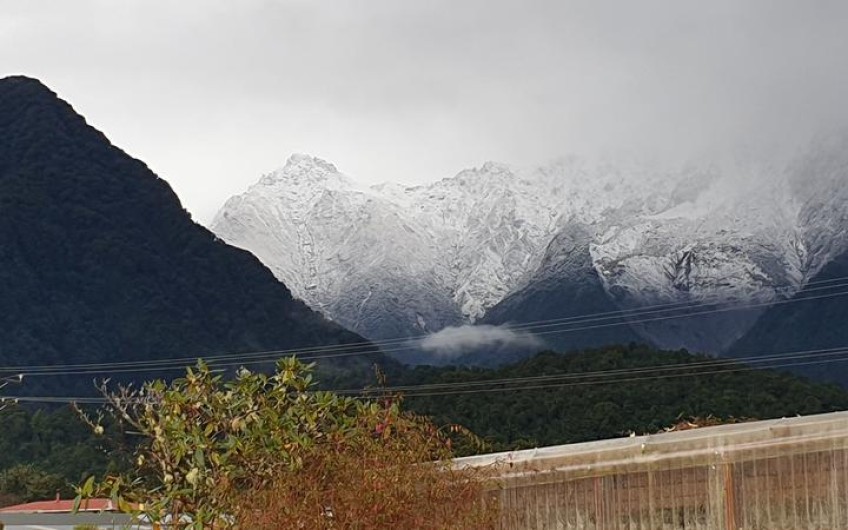 Wintry blast: Rain in north, snow in south
May 31, 2019
---
MetService says the heavy rain that has hit parts of the country is easing off, but most areas will be wet over the Queen's Birthday long weekend.
MetService has lifted its earlier severe thunderstorm watch that could have affected Hamilton through to Cape Reinga.
The Severe Thunderstorm Watch has been lifted for the upper North Island, but an active front is still moving through the area. Here is the latest radar image for your morning commute, pack a rain jacket!
However, the Transport Agency has lifted warnings on several South Island highways after the area was battered with strong winds and rain last night.
Forecaster Hannah Mose said the wettest places in the last two days had been Westland, Wellington and the central North Island around Taumarunui and Taupō.
But she said the situation is improving. "For the long weekend it's looking showery for much of the country, so we do have this low pressure system continuing to affect us during Saturday. That pulls away from the country during Sunday and leaves us with the on-off showery situation for much of the country."
She said heavy downpours in Auckland would ease later today.
The Transport Agency has urged drivers to slow down, increase following distances and keep lights on in the rain.
A section of State Highway 6 on the West Coast was closed from about 6.30pm last night to 7.30am today after the Buller River flooded.
Some surface flooding remains on the highway, along with parts of Arthurs Pass, while a strong wind warning is in place for State Highways 87 and 85 in Otago.
There is also a snow warning at the Homer Tunnel near Te Anau.
In Canterbury, a section of State Highway 72 was closed near Cust, after a crash involving a milk tanker and a car this morning.
Emergency services say one person has been airlifted to Christchurch Hospital in a critical condition and two people have been treated for minor injuries.
MetService forecaster Matthew Ford said the long weekend will be very damp and blustery to start.
"Today and tomorrow we've got some quite significant weather to keep an eye on. Then during Sunday and Monday things do gradually ease. There'll still be showers and some windy spots but today and tomorrow are the really significant weather to keep an eye on."
Mr Ford said people wanting to make the most of the long weekend will have to pick their timing carefully.
"At the moment there's quite a broad trough that covers most of the country and there's a few fronts that are making their way over the North Island at the moment.
"They're bringing quite a bit of heavy rain for now and a few thunderstorms embedded in that too."
MetService predicts snow lowering to 500 to 600m over the South Island and to 800m over the southern and central North Island.
Snow will likely affect many of the higher passes including the Desert Road. Over the next 24 hours, snow is expected above 600m on the Lindis Pass, above 600m on the Crown Range Road and on the Milford Road (SH94).
SH6 reopens in Buller
State Highway 6 in Buller has reopened after flooding from the Buller river partly closed it overnight.
Buller Electricity is still working to restore mains power to Karamea residents and is asking them to conserve electricity while they are supplied by generators. The West Coast township had to be switched to generators overnight.

---