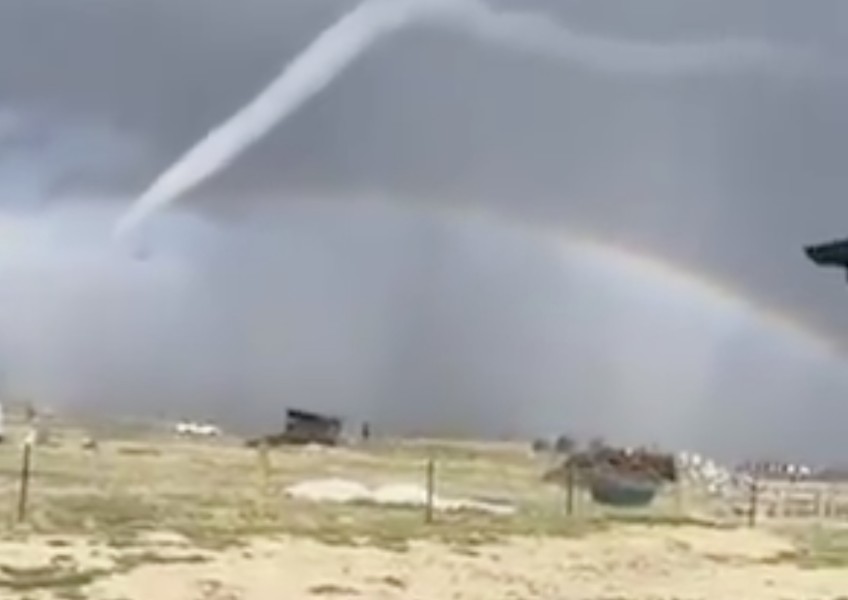 Tornado tears through central Otago, damaging home
Dec 17, 2022
---
A tornado has ripped through central Otago, causing damage to a home and leaving glass shards dented in walls that look like bullets.
It comes as weather warnings were put in place across the country.
Ryan McDowell said the roof of his Alexandra property was blown off during the tornado, and has no idea where it landed.
The tornado ripped through rural land near Alexandra just before 6:30pm, causing extensive damage to McDowell's property.
McDowell said he and another person were outside watching the tornado when they saw rubbish start flying around and ran inside.
He said the tornado was "scary".
Shards of glass covered the floor and were indented in the walls like bullets. McDowell said.
Emergency crews arrived shortly after and advised the occupants to vacate.
McDowell said it was a frightening experience but no one in the house was hurt.
A Fire and Emergency NZ spokesperson said crews attended the tornado in a rural area at Springvale, near Alexandra.
Videos posted to social media show the tornado.
Meanwhile, MetService issued an orange rain warning from 1pm for Ruahine Forest Park, Central Hawke's Bay west of Waipukurau and the northern Tararua District.
It said streams and rivers could rise rapidly and flooding and slips were possible.
Heavy rain update Orange Warning for parts of Central Hawke's Bay and the Tararua District (including Ruahine Range), 1-10pm Yellow Watch for Taranaki west of Stratford until 10pm Yellow Watch for Southland, 2-10pm (localised thunderstorms affecting some parts) pic.twitter.com/yzM9zqAH3T
— MetService (@MetService) December 16, 2022
MetService meteorologist Dan Corrigan said people in these areas should keep an eye on the forecast this afternoon and evening.
Heavy rain watches were also in place for Taranaki west of Stratford and Southland from 2pm, with a risk of hail and thunderstorms.
"Thunderstorms that develop in these areas may become severe, generating localised downpours (25 to 40 mm/h)," MetService said.
It said driving conditions would also be hazardous with surface flooding and poor visibility in heavy rain.
On Tuesday and Wednesday next week, a low to the north of New Zealand is expected to bring more downpours onto the east of the North Island.

---