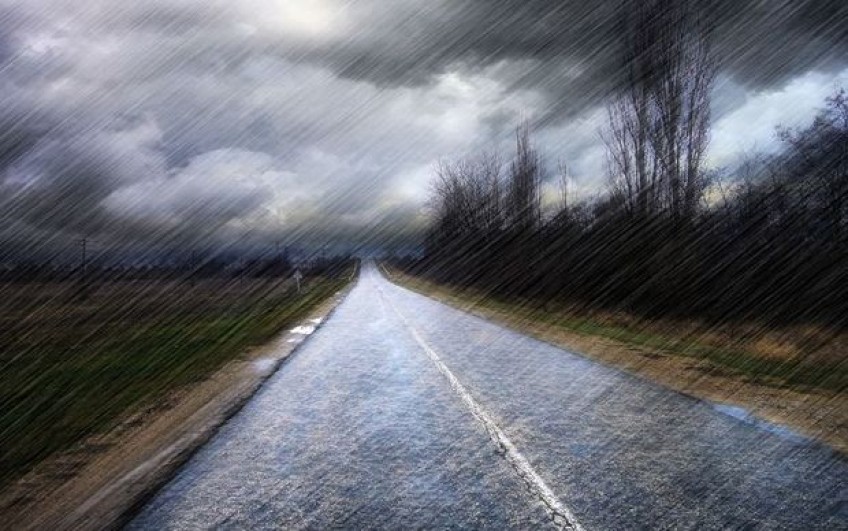 Wild weather: Severe gales topple trees, power lines
Sep 10, 2021
---
Strong gales have brought down trees and power lines in the central South Island and lower North Island.
Emergency services are dealing with a number of weather-related fires in Otago and Canterbury.
Strong winds fanned a fire in a forestry area on Three Mile Hill and another other in Cape Saunders near Portobello.
In Canterbury, there are around 10 fires burning in rural areas from South Canterbury north to Hurunui.
Trees are partly blocking multiple places on State Highway 1 and SH79 in Mid South Canterbury, police said.
SH7 at the Hanmer turnoff to Springs Junction/Lewis Pass is closed as trees have blown into power lines.
Fire and Emergency said the wind brought down power lines and a street light in Featherston in the Wairarapa.
A truck driver told RNZ he made it through Arthur's Pass to the West Coast on SH73 overnight, and had seen "the big green highway signs snapped off at ground level," and rocks and branches on the road.
At one point a gust blew his eightwheeler into the other lane, he said.
The weather front is moving up the country pushing strong north westerlies ahead of it.
Dunedin residents have reported huge winds and trees down.
Wind gusts of more than 107km/h were recorded overnight in Timaru and Ashburton, MetService said.
Strong wind warnings cover Wairarapa, Marlborough, Wellington, the Canterbury plains and high country, Southland and Otago, with northwest gales and gusts of 120-130km/h forecast.
There have been lightning strikes and rain on the main divide in the South Island. A heavy rain warning is in place on the West Coast through until about 11am, and 90mm of rain has fallen at Milford Sound.


---