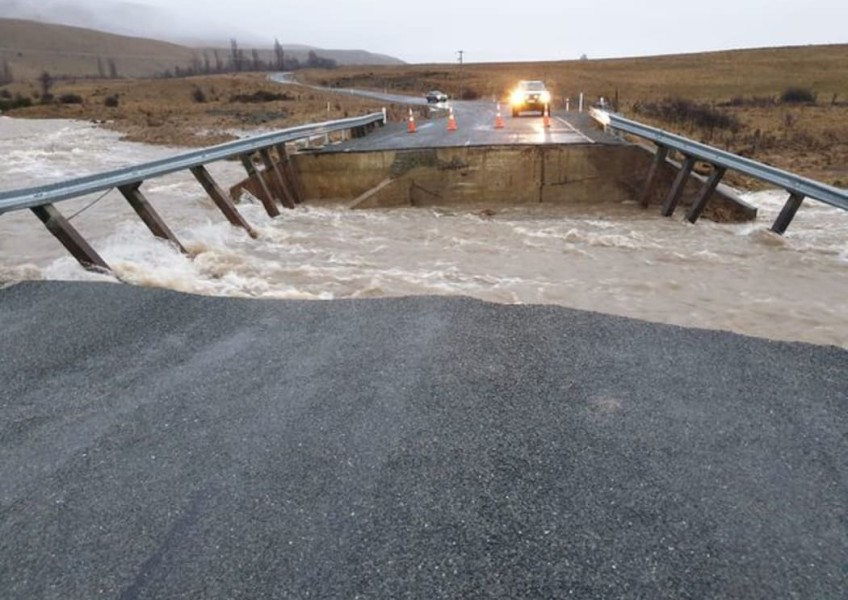 Wild weather: Rivers running high, campground evacuated
Jul 19, 2022
---
Floodwaters have washed away a bridge between Lake Ōhau from Twizel and the Ashburton River has flooded farmland.
The washout has cut off access to Lake Ōhau trapping homeowners and holiday-makers.
Strong winds and rain battered much of the South Island from yesterday, causing power cuts in Canterbury and flooding a holiday park in Omarama and houses in Otematata.
Canterbury Civil Defence Emergency Management was monitoring key rivers and warned the main impact of the rainfall won't be seen until later in the day.
Mid-Canterbury farmer Rhys Roberts said the Ashburton River had burst its banks flooding his pastures.
The river flow at State Highway 1 reached 350 cubic metres a second by about 9am and Roberts said he was expecting worse flooding to come.
Further south, heavy rain battered parts of the Waitaki District in north Otago, flooding a holiday park in Omarama and several houses in Otematata.


---