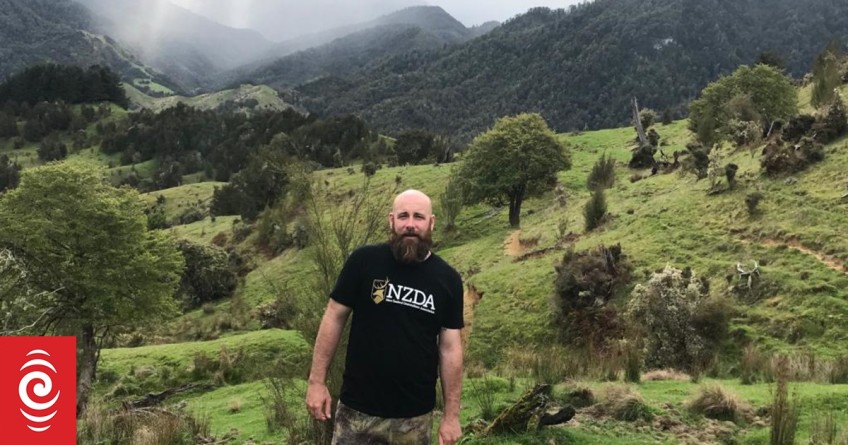 Wild goats in hunters' sights in crack down on destructive population
Jul 30, 2023
---
Wild goats are in the firing line as organisations team up in hopes of dwindling the destructive population.
The New Zealand Deerstalkers Association (NZDA) and the Department of Conservation have partnered to run a new National Wild Goat Hunting competition beginning in August.
Classed as a win-win for conservation, hunters are encouraged not to overlook the easier-to-kill animals when hunting.
Speaking to RNZ's Country Life, NZDA national vice president Callum Sheridan (main image) said high-density goat populations could damage native flora and fauna.
"It's important to be able to manage them and get them down to a level the environment can handle and they are a good food resource and a good way to get new hunters into hunting."
Sheridan said Taranaki, Hawke's Bay, Central Otago and the Southern Lakes District all had high-density goat populations.
However, anyone across the country is welcome to participate in the competition, which has $50,000 worth of prizes up for grabs.
"Basically go out and start shooting goats. There's no entry fee, it's just get into it. It's open to basically everybody in New Zealand that can hunt legally," Sheridan said.
"This is something we think recreational hunters will enjoy supporting because hunters spend a lot of time in New Zealand's remote areas and are passionate about conservation. Many contribute to maintaining trap lines to protect our native species like whio and kea."
Sheridan said the NZDA members already tried to control the goat populations. Last year, of those members surveyed, 17,500 goats were culled.
While goats were not classed as game animals like wild deer, pigs, tahr and chamois, Sheridan said they were still valuable resources for food and developing hunting skills.
"They're a bit easier to hunt there's a bit more of them. I guess some hunters wouldn't chase them because they're looking for a deer which, they might prefer eating venison or they might be looking for the next step, a bit more of a challenge."
DOC national programmes director Ben Reddiex the issue was wider than just on conservation land.
He said wild goats were also a problem for many private landowners, damaging and destroying fences, pasture, new trees, and native plantings.
The competition is also supported by Federated Farmers. National board spokesperson Richard McIntyre said it was paramount that hunters gained permission before accessing private land.
"I encourage farmers to have a positive conversation with those seeking to hunt on their land. Let's welcome hunters onto our farms and foster ongoing relationships that could reap benefits to hunters and farmers alike for years to come."
How to enter:
Entries close at midnight on 26 November.
The competition is free to enter and competitors do not need to pre-register. Competitors need to head into a NZDA branch open day or an official recording point, such as DOC or Hunting and Fishing stores to make an entry.
For more information go to the Department of Conservation website.


---