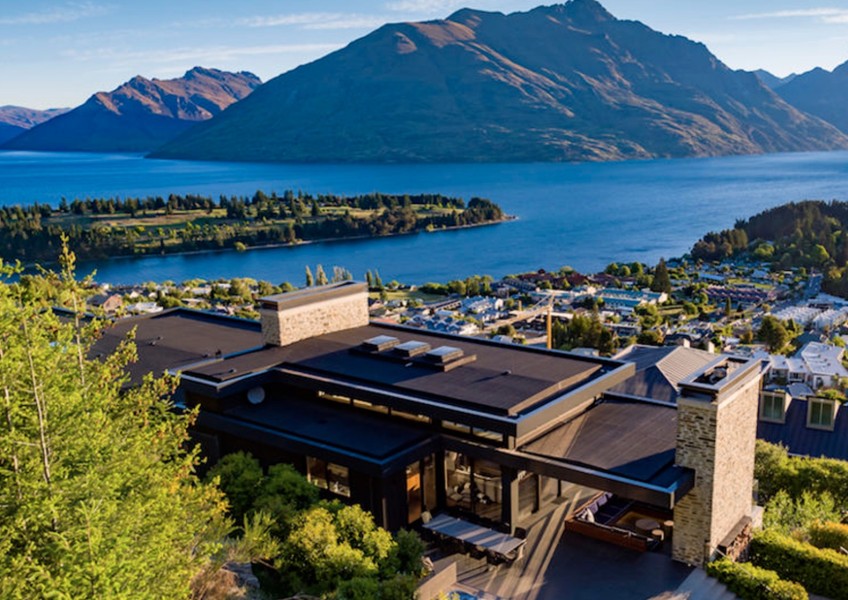 Weakness creeps into the Queenstown housing market : Corelogic report
Aug 03, 2022
---
House prices are falling at the fastest rate in more than a decade and at the fastest pace since the Global Financial Crisis (GFC), with new analysis showing the long-bouyant Queenstown market is finally showing signs of a slowdown.
Corelogic's House Price Index fell 0.9 percent last month as the downturn in the property market became further entrenched.
The drop of 2.5 percent for the past three months was the largest quarterly fall since the GFC.
Corelogic NZ head of research Nick Goodall said despite the steep decline in prices, a property crash was not on his radar.
"The relatively controlled nature of this downturn is unlikely to ring alarm bells for those at the RBNZ (Reserve Bank of New Zealand) especially after such a strong upswing in values prior to the end of 2021," Goodall said.
"Trying to get control of inflation through OCR (Official Cash Rate) increases is likely to remain their number one priority for now."
Weakness has crept into the Queenstown market, with property prices down 0.9 percent last month, and 2.4 percent in the last quarter.
However, it's by no means doom and gloom - the annual growth rate of 20.5 percent tells the story of a resilient and unique market, no doubt buoyed by the full opening of the New Zealand border at the start of this month.
The average value of a Queenstown property is still among the highest in the country, at $1,669,339.
Mr Goodall said while the nationwide figure showed a fairly gradual fall, there were greater drops in some regions.Stonr
For the past three months, Wellington's prices were down a marked 6.7 percent.
That put them 0.3 percent lower than the same time last year.
"Considering the growth rate in Wellington less than a year ago - with 36 percent - the fact that within less than a year it's dropped into negative territory is pretty remarkable," Goodall said.
"Some pretty stark falls across that Wellington region."
Prices down in all main urban areas
Prices fell in each of the six main centres and previously resilient Christchurch joined the negative trend in other major cities.
Prices in the Garden City were down 1.6 percent last month, while Wellington posted the biggest monthly fall of 3.6 percent in July.
Values in Dunedin remained slightly above the same time last year, but fell a further 1.3 percent in July to take the cumulative fall since the start of the year to 5.8 percent.
Auckland prices dropped a further 0.7 percent last month, with a similar falls in Hamilton of 0.6 percent and Tauranga of 0.9 percent.
Outside the main cities, all main urban areas experienced a price decline over the last three months.
In particular, Napier values were down 6.1 percent since April to leave the average value only 3 percent above the same time last year.
In Palmerston North, persistent falls have left the average value only 0.9 percent ahead of the same time last year, to sit at $720,000.
Overall, the downward trend was likely to continue for the rest of the year, Goodall said.
"As interest rates continue to increase that means affordability continues to diminish, and as long as affordability continues to be as constrained as it has been its hard to see demand coming back to a level to that will start to arrest the fall." The market may stop falling as interest rates peaked next year, he said.
In Porirua, Ray White real estate agent Graham Barr said house prices had previously shot up so much the downturn did not mean properties were affordable.
"Even if they pull back a substantial amount they are only going to go back twelve to eighteen months ago which still makes it a pretty daunting prospect for some young people."
There seemed to be less interest from first-home buyers, he said, and fewer Wellington house-hunters were looking further afield.
In Christchurch, Sera Mulholland is on a seemingly endless hunt for a family home with her partner and their six-year-old son, and despite having a good budget, was coming away from auctions disappointed.
"It's a bit disheartening, we're a bit tired of it, and we're living in an 80sqm property at the moment which is just a bit small for the three of us so we're desperate to find something a bit bigger.
"We're just like, if we can't get in, how does anyone else, because an average family income in New Zealand isn't in the six figures, is it."
She said she would keep on trying in the hope that patience and persistence paid off in the end.


---