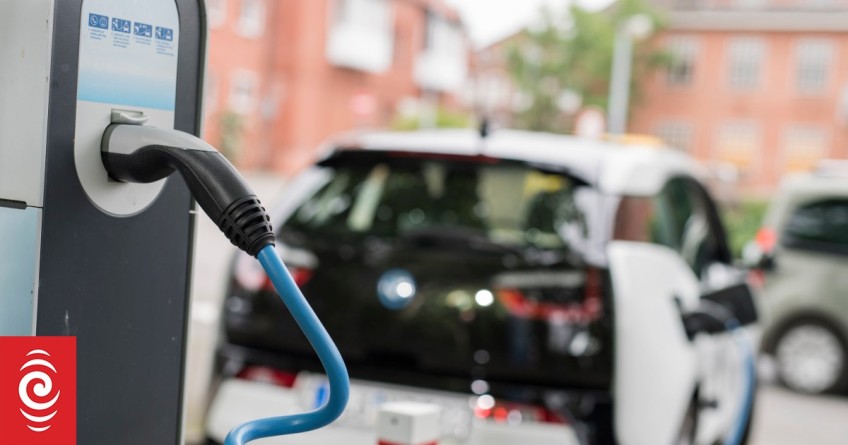 'Ute tax' upped under Clean Car Discount rethink
May 02, 2023
---
The government is adjusting the Clean Car Discount scheme, after finding its success was potentially set to put a strain on its self-funded model.
The 'feebate' scheme gives rebates to those buying low-emissions vehicles, and was funded by fees charged to those buying high-emissions vehicles like utes.
More than 100,000 Clean Car Discount rebates have been paid out since its introduction in 2021.
Because of the strong uptake, the scheme was set to reduce 230 percent more emissions than originally estimated by 2025, which Transport Minister Michael Wood said had exceeded industry and government projections.
"The scheme is facilitating an increase in the number of EVs entering the fleet we did not expect until 2027.
"As planned we are further targeting the scheme to maintain its success, and ensure it will be self-funding until its next review," Wood said.
The cap for eligible vehicle's emissions would change from 146g of CO2 per kilometre to 100g from 1 July.
This covered battery electric vehicles, plug-in hybrids and smaller hybrids, but larger hybrids and smaller petrol cars would mostly not receive the discount.
The rebate paid out on new EVs would reduce from $8625 to $7015, while it would increase from $3450 to $3507 for used imports.
Wood said the increase to used vehicle rebates would encourage more lower and middle income New Zealanders to buy a lower emission car.
The rebate paid out for plug-in hybrids would be reduced.
And a special discount would be introduced for low emission disability vehicles.
Fees charged to buyers of high emissions vehicles would increase, and the threshold for what qualified as a high emissions vehicle would reduce from 192g of CO2 per kilometre to 150g.
"To fund the changes to make it easier for New Zealanders to purchase cleaner imports, we're adjusting charges on high emissions vehicles," Wood said.
"This includes vehicles like utes which are amongst the highest emitting vehicles within our fleet."
The maximum fee imposed would rise from $5175 to $6900 for new vehicles, and from $2875 to $3450 for used imports.
As part of this month's budget, the discount's repayable crown grant would also increase by $100 million.
'Kick in the guts'
National Party transport spokesperson Simeon Brown said the changes were another "kick in the guts" for farmers and tradies.
"Tens of millions of dollars in subsidies has been handed out to wealthy people buying Teslas, using money paid for by farmers and tradies that have been working hard keeping our economy moving.
"Now those farmers and tradies will have to pay even more for Labour's failed policies with higher penalties on utes and light commercial vehicles.
"The scheme is unfair, it doesn't balance things up properly."
Wood said about half the utes bought and sold in New Zealand were not newly imported, so had no fees or charges under the scheme.
"When we do get supply of hybrid and electric utility vehicles, this scheme will apply to them."
New electric utes were beginning to become available and imports would increase, he said.
"So there is one, for example, two-wheel drive electric ute which is available in New Zealand now it has been snapped up in quite big numbers."
There had been a bit of "typecasting" about rural communities, he said.
"People in rural communities do still buy other vehicles that aren't just utes and ... often are taking up the options to get cleaner vehicles."
There had been a significant number of Tesla sales but overall more money in the scheme had gone to Toyotas.
"The two most popular makes and models under the scheme are in the $15,000 to $20,000 mark - they're not luxury vehicles.
"And frankly, if we have people with a bit more money who are buying a zero-emission vehicle rather than a big, dirty high-emitting vehicle that's a good thing.
"The point of the scheme is to change people's purchasing behaviour."
Under the scheme, the number of electric vehicles that had received a subsidy was fewer than 20,000 - or less than 1 percent of the total fleet - Brown said, which had hardly scratched the surface of what was needed in terms of creating a second-hand market.
Wood said EVs now made up about 20 percent of new vehicles brought in to the country, and low- to zero-emission vehicles mad up about half the imports each month.
"We've gone from one of the worst markets in the world to one of the best markets in the world," he said.
National would abolish the subsidy scheme, Brown said, and would "bust down the barriers" to rolling out an EV charging network across the country.
It would work with the industry to have a fuel economy standard to reduce emissions over time.

---