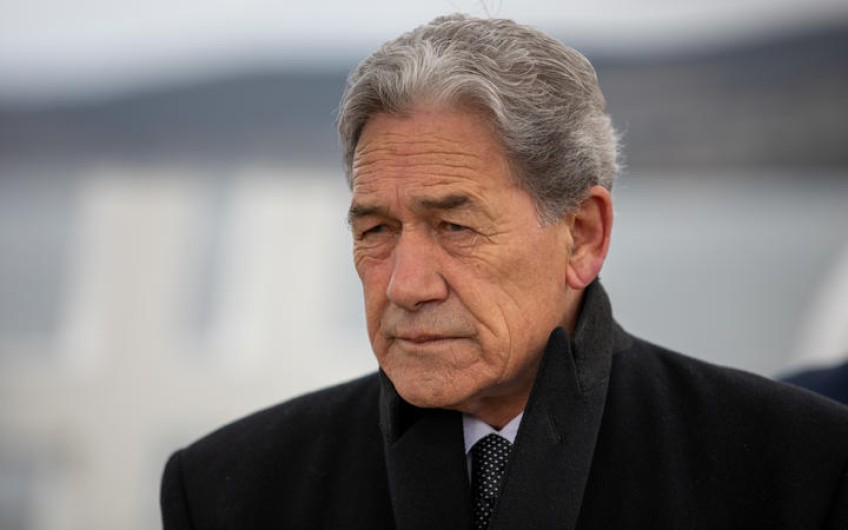 Two people charged with 'obtaining by deception' in NZ First foundation investigation
Sep 29, 2020
---
The Serious Fraud Office has filed a charge of 'obtaining by deception' against two people following its investigation into the New Zealand First Foundation.
The two people have interim name suppression. However, the SFO says they are not a minister, sitting MP or candidate in the upcoming election, or a current member of the NZ First party.
Back in April, the SFO said it was on track to make a call before this year's election on whether to lay charges in relation to the investigation into the NZ First Foundation, which had been bankrolling the NZ First Party.
The issue centres around allegations the foundation received donations it should have treated as party donations.
Here's how the issue has unfolded:
Revelations by RNZ and Stuff in late 2019 showed that the foundation received donations from entities connected with some of the country's wealthiest people in the business, fisheries and horse racing worlds.
None of the donations were declared in the party's electoral returns and the only disclosed source of money to New Zealand First since 2017 was a loan made by the foundation.
A complaint about the issue was made to the Electoral Commission in late 2019 and the issue was referred from the police to the SFO in February 2020.
Documents seen by RNZ show that between April 2017 and August 2019 nearly $500,000 was deposited into the foundation bank account, including payments from some of New Zealand's wealthiest business people or entities connected to them.
In many cases the donations were for amounts just under the $15,000.01 level at which the donors' names would normally be made public.
Over that period the foundation spent more than $425,000 paying bills for the New Zealand First party, including advertising expenses, fees for political consultants, rent, establishing a party HQ and running its website.


---