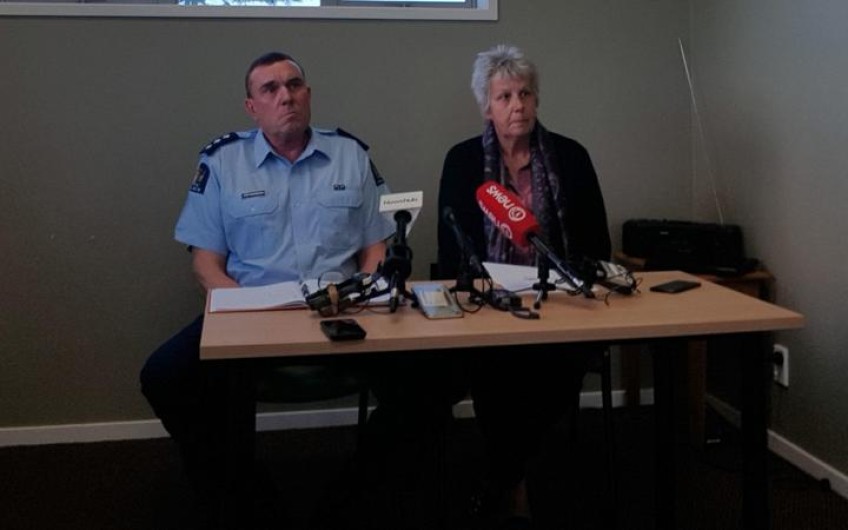 Two dead after aircraft crash in Masterton police confirm
Jun 16, 2019
---
Two people are dead after two light planes crashed mid-air in Masterton this morning, one of which had just dropped four parachutists into the air, police say.
Emergency services were called to the scene, near the Hood Aerodrome, about 11.15am with reports of the incident near Hughes Line in Masterton.
One of the pilots killed in the crash was from the Wairarapa Aero Club.
At a news conference this afternoon, police told reporters that one of the planes was a training plane and the other had been carrying four parachutists who had just been dropped into the air and the plane was returning to the aerodrome.
It was coming in to land when it collided with the other plane at about 300 feet and the impact was very severe with police saying both pilots likely died on impact.
RNZ's reporter in Masterton said they knew this because there was also a helicopter in the air whose pilot saw the entire incident.
One body will be removed from the scene tonight and the other will remain there overnight, police said.
Police were not able to say whether the pilots were experienced, nor whether they were local, and they were still trying to locate some family members.
Two eyewitnesses, cousins Samson and Kena Te Whata, who saw the planes collide, said it was horrific.
They could see the planes flying low and that they were too close together, they said.
The witnesses said the planes fell to the ground and one exploded.
Fire spokesperson Carlos Dempsey said the initial reports painted a dramatic picture.
"Our caller indicated two aircraft had hit one another - she was obviously quite upset - but provided really good information onto the location of the accident site," he said.
Earlier a Fire Service spokesperson said the planes were on fire, but it had now been put out.
The Hood Aerodrome is owned by the Masterton District Council.
In a release, the council said it was supporting the police and emergency services.
Masterton's Mayor, Lyn Patterson, said it's an absolute tragedy for the community.
"At Hood Aerodrome, it's a very very close-knit aviation community, really it's rocked them to their very core."
The Civil Aviation Authority is set to arrive at the scene tomorrow and will take over the investigation.
Main Image: Inspector Scott Miller and Masterton mayor Lyn Patterson at this afternoon's news conference about the crash. Photo: RNZ / Kate Gudsell


---