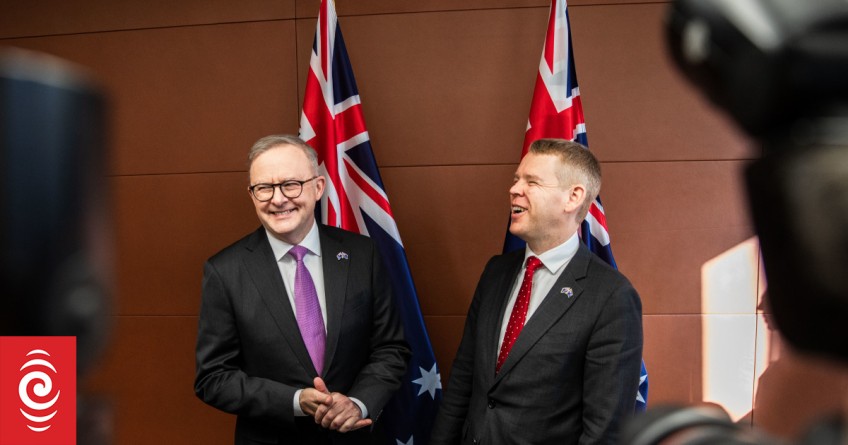 Trans-Tasman travel could be cheaper with simplified border - industry
Jul 27, 2023
---
A project to develop faster and easier travel between New Zealand and Australia could soon mean cheaper travel and more people making the trip, industry players say.
The prime ministers of both countries yesterday committed to making trans-Tasman travel "seamless". Along with work to smooth the way for trade and more cooperation on development, investment and innovation.
An expert taskforce has been given until June next year to explore how to simplify the border the two countries share - but taking care not to jeopardise their ironclad biosecurity laws or compromise on security.
It could mean a SmartGate for quicker border security processing or that passengers clear customs in their departure country, and walk straight off the plane at the other end.
"So that before you get on a plane in either country, it's already recognised that you're okay to come in," Albanese said.
House of Travel chief operating officer Brent Thomas said the move should encourage more people to travel between the countries and make things easier on the airports, which could mean cheaper travel.
"Where you've got it easier it's cheaper, because maybe there isn't the same cost to go through because you won't be paying customs effectively on both sides to look at passports etcetera. That will also help increase travel as well, because the prices should come down."
Less time spent in queues at airports would be helpful, an industry group representing tourism businesses said.
Tourism Industry Aotearoa chief executive Rebecca Ingram told Morning Report advances in technology now have the potential to make the biosecurity process much easier.
"There's some amazing technology available now that will be able to recognise you, recognise your bags, and then there are CT scanners that are being trailed even in Auckland and used in Auckland, that creates incredible 3D images of your bags so that we can make sure that what's being carried through is safe and doesn't have anything in it that we don't want arriving in New Zealand".
It could look like this, Ingram said: "You fill something out online before you go, so you don't have to worry about a piece of paper, you walk into the airport - it's recognised you, you have your bag scanned, you then easily walk through to the gate.
"The image that was taken of your bag in New Zealand is sent over to Australia and they've got three hours to have a squiz at it while you're on the plane enjoying some nice food and a movie. You arrive, your bag's been identified if it's got some risk in it or not, if it hasn't - away you go."
Ingram said the travel and tourism industries in both countries were motivated to work with the governments on the plan.
"We recognise that it's not without complexity and it's important to balance security needs with desires to reduce barriers," But, both countries "have much to benefit and celebrate together," she said.
But National Party leader Christopher Luxon, a former Air New Zealand chief executive, was cautious.
"It's always a [topic] that comes up, and people say it makes a lot of sense, until you get into the detail, and then you've got to make sure that you've got good security, and there are good reasons for why that happens.
"So I'm sure many ministers before have considered it an obvious thing, or a nice thing to do, but the devil is in the detail."
Prime Minister Chris Hipkins recognised the project was "not straightforward".
"Our border is a big part of what keeps us safe. It's where we manage major biosecurity, people, health and security risks.
"This process will bring the experts together to talk about whether there are ways in which we reduce barriers at the border, while not compromising our security."
The taskforce was expected to report back by next June, but Albanese said he would be happy if it was sooner.
Main image (RNZ/Samuel Rillstone): Australian PM Anthony Albanese and NZ PM Chris Hipkins announced the plan today (July 27).


---