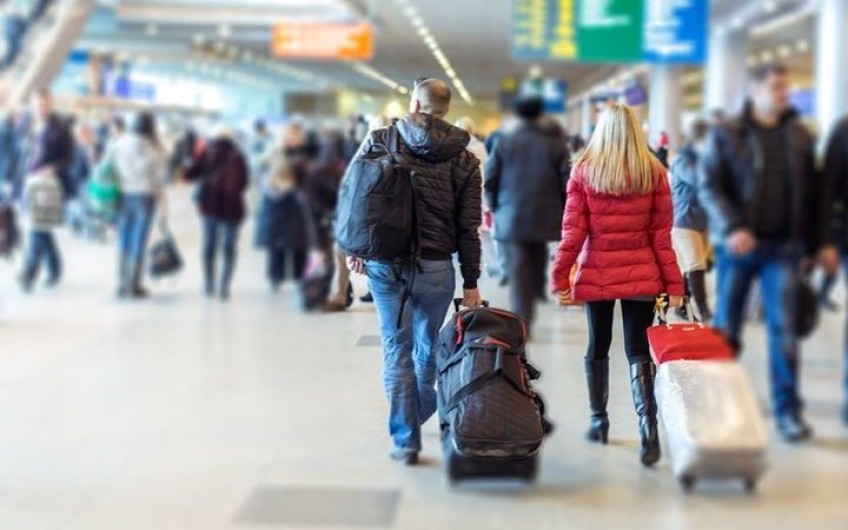 Tourism industry faces up to pressure and challenges at summit
Nov 08, 2018
---
Tourism industry leaders are converging on Te Papa for the Tourism Summit Aotearoa this morning.
The sold-out summit will tackle the future of tourism and how it can be sustained while benefiting communities throughout the country.
With visitor numbers predicted to reach 5.1 million by 2024 - more than the current population of New Zealand - it's crunch time for the industry.
The main question is whether it will be ready?
Tourism Industry Aotearoa (TIA) chief executive Chris Roberts is confident it will be.
The TIA will release a state of the industry - or scorecard - at the start of the summit.
"We know we've been through a period of very high growth and the value that tourism is delivering to New Zealand continues to increase," Mr Roberts said.
But the industry is not without its challenges.
Tourism is placing pressure on the environment, infrastructure and communities, which are often faced with footing the bill for tourism projects if funding falls short.
The pace and scale of visitor growth also means popular destinations are facing congestion while other regions miss out.
Last summer, a surge in freedom campers triggered reports of poor visitor behaviour, littering and overcrowding. While many individual councils are looking to curb the issue themselves, the government set up a working group earlier this year to encourage responsible camping.
Many of these concerns are expected to be addressed in the industry's strategy update, which will be unveiled on Friday morning.
It's not a new plan - Tourism 2025 was first launched back in 2014 when the tourism industry was a very different beast.
At the time, it had a clear objective - accelerate growth, Mr Roberts said.
"The tourism had not been growing in New Zealand for a number of years up to that point.
"Since then we've been spectacularly successful so we do need a change of emphasis now. It's not all about economics, it's about sustainability."
That's what is expected to be the main feature of the strategy update.
Mr Roberts said the strategy would align well with the government's proposal released on Tuesday, which was focused on productive, sustainable and inclusive growth, and sharing the benefits across the regions.
The government's tourism strategy was unveiled alongside plans to evenly split revenue from a visitor levy between the conservation and tourism sectors.
The $35 tourist tax will be in place next year - it could mean about $40 million extra to help fund the tourism sector.
Funding remains a big issue for the sector and regions, but the levy has been well-supported so far, even though it is unlikely to be enough.
Mr Roberts said the summit went beyond targeting markets to tackle the meaty questions, like how tourism would contribute to the future of New Zealand.
The Tourism Summit Aotearoa will run until 5.30pm with a selection of speeches and panels on the industry.


---