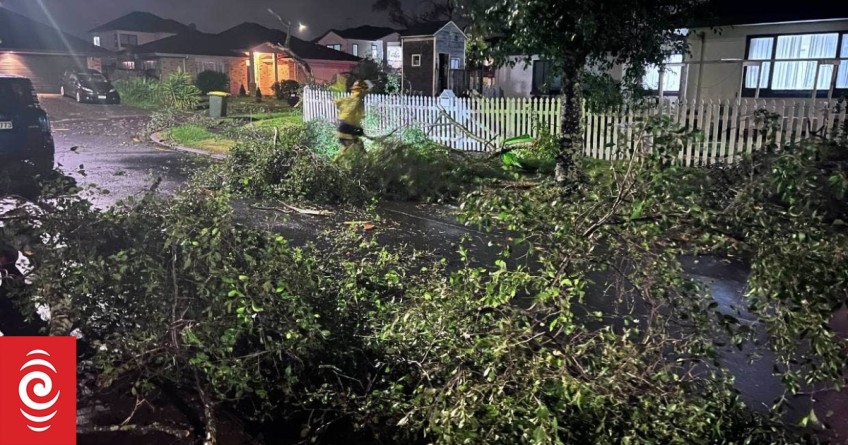 Tornado strikes East Auckland
Apr 10, 2023
---
A Civil Defence centre was opened in East Auckland on Sunday night after a reported tornado hit the East Tāmaki area, damaging homes and leaving debris strewn across roads.
The Auckland Emergency Management said residents who were displaced or unable to shelter with family or friends could head to the Howick Leisure Centre at 563 Pakuranga Road.
Overnight, firefighters helped residents to put tarpaulins over damaged roofs and attended to other minor property damage in East Auckland.
Many properties lost tiles and windows and had items damaged by falling trees.
Fire and Emergency Incident Controller David McKeown said most of the damage reports were from homes in about 11 streets from Golflands to East Tāmaki.
Five crews responded to about 50 requests for assistance, with some people approaching the firefighters directly for help when they saw the fire trucks in their area.
Fire and Emergency NZ also deployed its Specialist Technical Rescue Tender, a Command Unit and an Incident Support Vehicle with salvage equipment.
There were no reports of injuries, a St John spokesperson said.
Harry Bedi, resident of nearby Attymon Lane, said the loud thudding noise of the tornado came through after a short period of heavy rain.
"I can't explain it, but it was a thudding sound. It was scary," Bedi said.
Bedi said his house wasn't damaged, but he was worried about the family cat that was outside, and Bedi had gone out to call to the feline after the thudding had stopped.
Bedi said the thudding lasted for a few minutes.
FENZ said the calls they had received calls "include roofs lifted off houses and fallen trees, mostly in an area from Flat Bush to Tāmaki".
Auckland Emergency Management said it was aware of reports of "tornado-like weather" in East Tāmaki, which had caused damage to homes.
For Manukau, MetService has forecast rain that could be possibly heavy, with a risk of squally thunderstorms and hail.
- This story was first published on Stuff
Main image (Stuff/Ricky Wilson): Erne Cres, East Tāmaki, after a tornado struck on Sunday night.

---