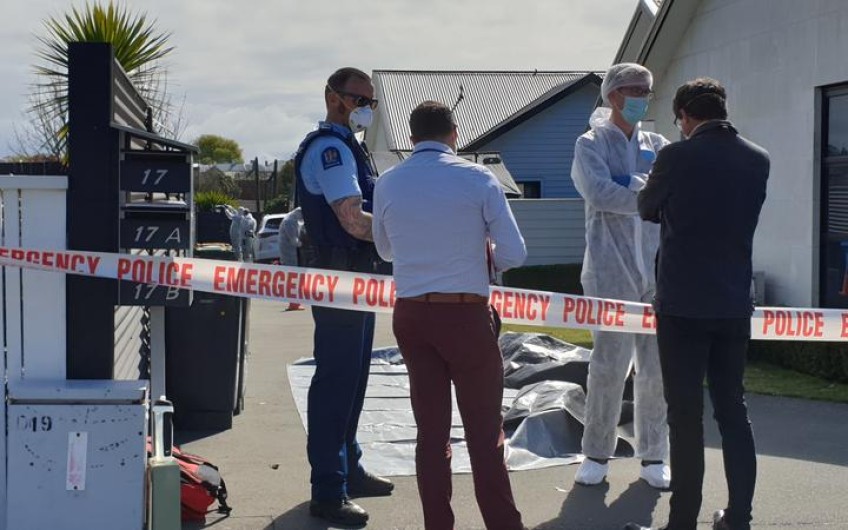 Timaru tragedy: Three children dead, woman in hospital as police investigate
Sep 17, 2021
---
Police investigating three deaths in Timaru have confirmed that the deceased were siblings - all under the age of 10.
Three people were found dead when officers arrived at a house in Queens Street, in Parkside, just after 10pm yesterday.
Detective Inspector Scott Anderson, the head of the investigation, says police remain at the property, and can confirm that the deceased were siblings - two three-year-olds and one seven-year-old.
He said there was also a woman at the property who was transported to Timaru Hospital and is in a stable condition.
He said the investigation into the tragedy was still in its early stages, but no other people were being sought.
Canterbury police district commander John Price said police were first notified by someone who was at the scene. It was also attended by ambulance staff.
"A lot of us are parents, we have our own children and the human side of us comes through, but we have a very professional team working on this and their job is to establish the truth."
Those involved had arrived from South Africa in the past week.
Price said his understanding was a lot of the next of kin were based overseas in various countries around the world. They have a network of friends in New Zealand but not family.
At this stage police will not be releasing further details about the victims, Anderson said.
He said it was too early to say when the scene examination is going to be released. Forensics are going through it at the moment.
Aoraki Detective Inspector Dave Gaskin said it was yet another incredibly sad event after the recent deaths of five young men in a car accident.
"Police are working with our partner agencies to ensure that support is wrapped around those most directly affected by the tragic events of last night, and the wider community and we urge anyone who needs support to reach out," he added.
"The investigation into this tragedy is still in its very early stages, but we can confirm that nobody else is being sought in relation to the deaths of the three children."
Jade Whaley, who lives next to the Timaru house where the three children were found dead, said she heard sobbing last night before police arrived at the scene.
"It's just so sad, it's such a tragedy."
She had been watching television with her husband when they heard noises next door.
Shortly after that emergency services arrived at the house.
"As a community everyone in Timaru everyone is already in shock and grieving because of the events that have unfolded in the last few months."
Watch the police briefing here:


---