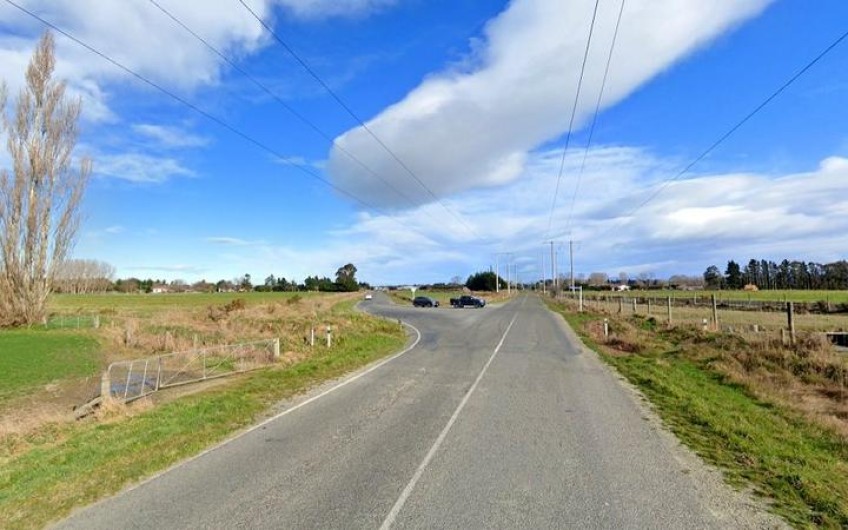 Timaru crash, 5 dead: 'Everyone in the area will be hurting'
Aug 08, 2021
---
Police say not all passengers were wearing seatbelts at the time of a car crash that killed five people last night.
The crash happened just before 7.30pm at the intersection of Seadown Road and Meadows Road in Washdyke Timaru when the car hit a power pole.
A sixth person, the driver of the car, was taken to Timaru Hospital in a serious condition.
Superintendent Steve Greally said the crash was tragic, but frustrating because there were insufficient seats and seatbelts for all the occupants of the car and speed was likely a factor.
"To have five lives lost in an instant is a terrible tragedy, and our thoughts are with their families.
"Particularly in a small community, the impact of a crash like this stretches far, and everyone in the area will be hurting.
"Seatbelts save lives, and it's evident that not everyone in this car was belted in."
Timaru mayor Nigel Bowen said it was an absolute tragedy to wake up to.
"It's really devastating, for the families but also the whole community. We're making assumptions that these are Timaru people, but even if they're not it's hugely sad that this has happened."
He said the area where the crash occurred was not a hotspot.
"It's a light industrial, bordering residential area out that way but the roads are up to spec for more heavy traffic etc so the roads are in the best condition.
"It's really just one out of the box."
He said there would be many agencies working to support the families.
"I certainly can't remember in recent times when we've had such a [tragedy] from a car accident so it's just devastating to wake up to this.
"If it rolls through to kids potentially still being at school, then schools will kick in... there will be a lot of support."
Formal identification of the victims remains ongoing.
A full investigation will be carried out.


---