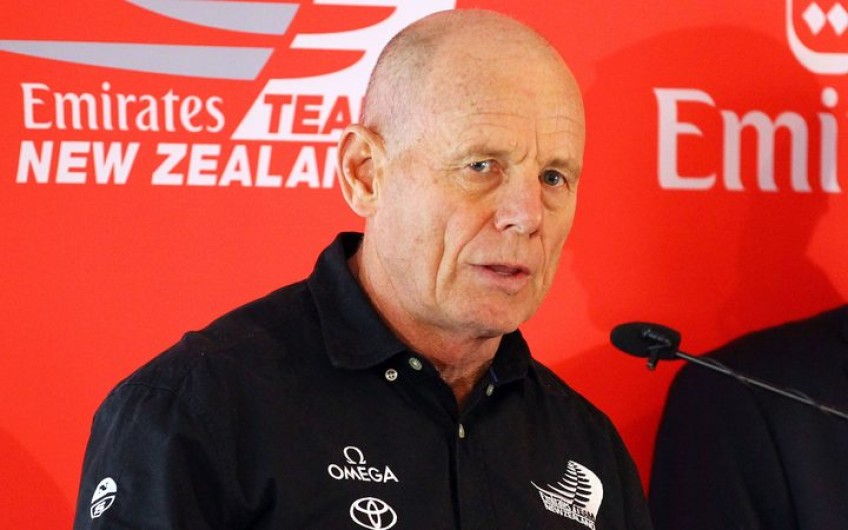 Team New Zealand denies allegations in MBIE investigation
Jun 30, 2020
---
Team New Zealand says allegations of financial impropriety brought against it by former employees, who were sacked after claims of spying, are 'absurd'.
Last night, Emirates Team New Zealand and America's Cup Event Ltd said they had axed employees for sharing confidential information about the event.
But the government is now investigating allegations about the finances and structure of the team and the event organisation.
The team says the allegations are baseless.
Team New Zealand managing director Grant Dalton told Morning Report the people they suspected were New Zealanders and denied spy claims when confronted.
"They were always going to say no, but at that point they obviously panicked and next thing we knew was their lawyers."
Dalton said the alleged informants had passed on information to the Ministry of Business, Innovation and Employment, and the organisation was now working with the ministry on those.
"Most of them are dealt with but there were just a couple that we just would not effectively finish off, simply because we didn't want information like salaries - which we're quite happy for the right people to look over shoulders - but we don't need that in the market. I mean that is a strategic advantage if not for this time then for next time."
He denies that the former employees could be regarded as whistleblowers.
He said their allegations had been absurd, including one against him claiming he used government money to pay for his race car to be shipped to Australia.
"It's absurdly extreme, first of all you're shaking your head, you just go straight to your bank account and pull the invoice of the money paid to do it."
Suspicions arose months ago - Dalton
Dalton said they had become suspicious about spies just before Christmas when "things just weren't adding up in a couple of cases".
"As we developed our thinking through this, we brought one of them up into the team itself to keep an eye on them.
"About two weeks ago out of Europe, in just a normal conversation with a person we work with, they made an off-hand comment that I knew could have only come from one source... At that point really for these guys, the game was up, I think earlier than they expected.
"You always go straight to the point of what's the motive, you can't escape that, every time you go through this mental loop in your head... Frankly, we don't know what the motive is."
Dalton said he was not sure what secrets were out, but the unnamed contractors had access throughout the team's Auckland waterfront headquarters.
Although individuals in the organisation and team had different email addresses and used different servers, information was shared and "everybody has access to everywhere", Dalton said.
He said he was worried about giving away the team's advantages, but he trusted in his competitors' ethics.
At this point, Dalton said there was "no need" to take further action against the people involved.

---