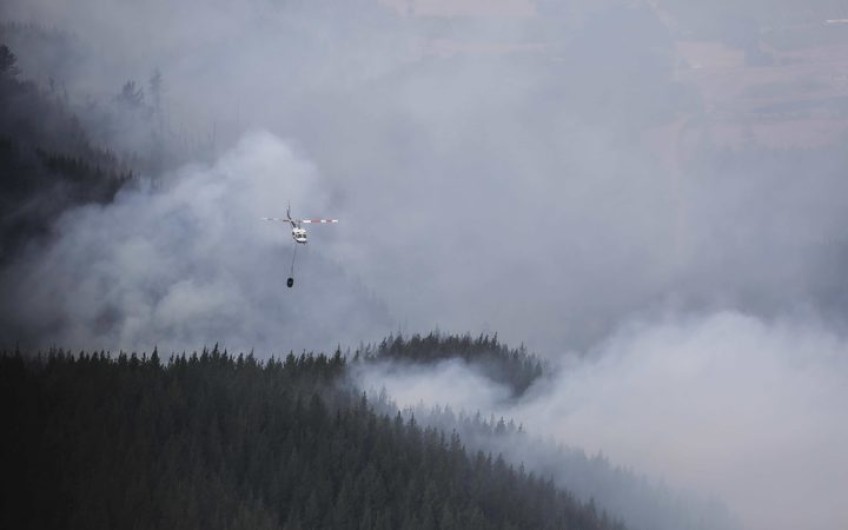 Tasman fire: Pilot recovers after chopper crash
Feb 18, 2019
---
A pilot is recovering after crashing his helicopter while fighting the Tasman fire on Sunday afternoon.
The chopper, which was carrying a monsoon bucket, had what is called a "hard landing " just before 3pm yesterday.
The pilot escaped with only minor injuries.
Taranaki pilot Alan Beck told Morning Report smoke is one of the biggest hazards for pilots fighting fires.
Mr Beck has extensive experience fighting fires - including the Tasman-Nelson fires of the past two weeks and the massive Port Hills blaze in Christchurch in 2017.
"You also get a lot of varied winds, generated by the heat. As the heat rises, you'll get these tremendous wind shears.
"When you're actually in the fire, when you're in the tall timber, you're trying to find the seat of the fire (where the fire started) you're hanging out the door, you can't drop the water where the smoke is, you've got to drop the water on the actual flames."
Pilots hang out the door so they can look down vertically, he said.
"The bucket is hanging about 80-100 feet below the helicopter ... so the technique is to fly in until you actually find the flame and then you drop the water."
He said pilots operate in the 'dead man's curve' where if anything goes wrong they have very little time to auto-rotate.
The pilots flying the monsoon bucketed helicopters have a lot of experience doing so, he said.
'We've got guys with 25,000 hours flying these machines' duration 4′ :43″ from Morning Report Add to playlistPlaylist Download Download as Ogg Download as MP3 Play Ogg in browser Play MP3 in browser 'We've got guys with 25,000 hours flying these machines'
Fire and Emergency incident controller Trevor Mitchell told Morning Report helicopters were grounded for an hour and a half yesterday following the crash.
"Our ground crews were able to keep things under control so it didn't develop into any major problems."
He said despite high winds today pilots will still be flying unless conditions change.
The fire is still contained within the perimeter.


---