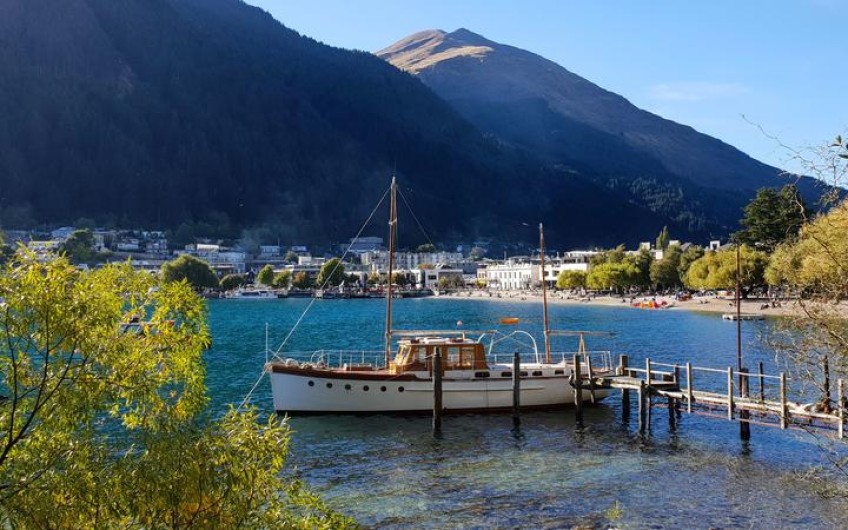 South Island businesses suffer cancellations as alert levels rise
Aug 12, 2020
---
The impacts of returning to level 2 will be a "kick in the guts" for South Island businesses which were just getting back on their feet.
Last night's announcement triggered a flood of trip cancellations and tourism operators fear that if Auckland's level 3 restrictions drag on, they will not survive without their visits south.
Queenstown Lakes District Mayor Jim Boult said it was devastating news, but he understood why the restrictions were needed.
"We were just starting to see that businesses could actually survive on a domestic market alone - clearly the biggest part of that is Auckland," he said.
"At this stage, it's said that it's only going to be three days, but I'm concerned it's going to be a lot longer than that. If that's the case, it's going to be a real kick in the guts for our district."
Queenstown remained open for business, but he was worried confidence in travel could drop, Boult said.
Villa del Lago owner Nik Kiddle said his Queenstown hotel's occupancy rate reached up to 70 percent of normal levels in recent weeks with healthy demand from Aucklanders.
But he was already seeing the fallout from the increased restrictions.
"We've had phone calls starting from last night and then through the morning, and we've received a number of emails [from] people who are not going to be able to get here or at least wanting to take the precaution that they may not be able to get here. So yes, cancellations are literally pouring in the door," Kiddle said.
He expected occupancy rates to slump down to about a quarter over the end of the year, but now he was bracing for further drops if more restrictions came in.
Ziptrek Ecotours is already fielding cancellations.
Its executive director Trent Yeo was preparing for the worst and hoping for the best.
"No one really knows how deep this could go. I think that if this sort of bounces off the edge and we get to something else on Friday or Saturday, we'll be fine. If we go deeper into something, that's a whole 'nother thing. We'd have to reassess as we go," Yeo said.
"We're definitely expecting a drop off in the traffic, the question is how much?"
Residents 'willing to wait' hours to get tested
While the community transmission cases were centred in Auckland at this stage, some Christchurch residents weren't taking any chances.
About 40 cars were waiting in line at a Covid testing station in Aranui - Manu Vehikite was feeling fine, but after a recent trip to Auckland wanted to be sure she wasn't infected to protect her family.
"I've been waiting for over two hours now. But I'm willing to wait because I've got an elderly mother at home and my kids, Vehikite said.
"I just came back from Auckland yesterday and that's why I'm a bit nervous about it."
Georgie Dormer was in the queue after her husband recently came back from Auckland with a cold.
"I would say we're not actually concerned now. It's more being kind of socially responsible ... just for everyone else's peace of mind, not necessarily our own."
In Nelson, people reacted to the latest message by staying away from the central city.
Inner-city promotions group Uniquely Nelson head Simon Duffy said the city rallied after the last lockdown but was now quiet again.
"I noticed this morning at the supermarket ... masks have gone back on," Duffy said.
"We're gearing up ... we just have to see what comes out of Auckland, and I think Auckland will probably go longer than three days. Nip it in the bud."
Nelson cafe owner Gary Warner said business since lockdown ended had been up and down.
"It's scarily quiet in town today apart from I went past the supermarket earlier and we seemed to have the usual, obligatory line-up."
While restrictions are scheduled to last until midnight on Friday, many said they were bracing for the long haul.


---