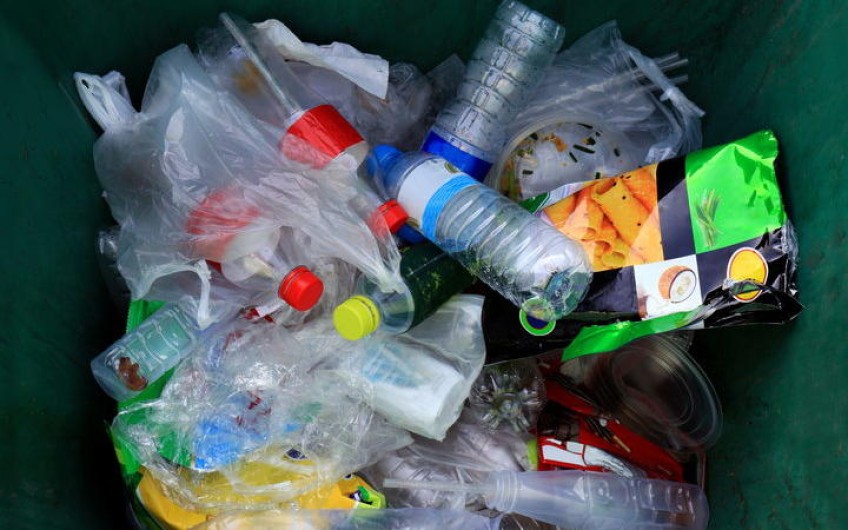 Reducing single use plastic needs consistent, national approach - WasteMINZ
Dec 09, 2019
---
Those at the coal face of reducing single use plastics are hoping a new report presented to the government will lead to more certainty on how the country will combat plastic waste.
Recommendations in the Rethinking Plastics in Aotearoa New Zealand report include creating a National Plastics Action Plan, improve plastics data collection, better innovation and improved recycling.
WasteMINZ's chief executive Janine Brinsdon said there is a need for a consistent and national approach to dealing with plastic and reducing single use plastic.
But she said an infrastructure solution can't be created until the country knows what it is dealing with.
"I think the first big piece of work is actually around understanding the true volumes and also understanding the true volumes in terms of how they are collected, how they are processed.
"There are a lot of variances across the country in terms of kerb side collection as well as commercial and industrial collection."
Janine Brinsdon said the aspirational goal of New Zealand having zero plastic waste will also depend on keeping the value of the plastic as high as possible.
"It's not plastic itself that's the problem it's the type of plastic that is used to proceed these products and the disposability of it, that single use element that is causing the waste."
After the report was presented to the Prime Minister, Jacinda Ardern announced the government will be phasing out more single-use and hard to recycle plastics such as polystyrene meat trays, cups and takeaway food containers.
Instead those products would be replaced with more durable and recyclable alternatives.
Countdown's general manager for corporate affairs, quality, safety and sustainability Kiri Hannifin said a lot of that work is already taking place.
"Our meat trays are now fully recyclable, we are allowing BYO containers, so I guess we have done a lot of that stuff already, so that's great," she said.
But Ms Hannifin said soft plastics are still a problem.
"It does serve a purpose, it means that we can take food across the country, we can keep it fresh, it will last longer, it reduces waste and we haven't had an option for soups and cheeses, it is very hard to move into rigid plastics or paper because it doesn't work," she said.
She said Countdown decided not to move to compostable plastics because there's not the infrastructure in New Zealand to deal with it.
Ms Hannifin added the fact that the government now wanted to innovate in soft plastic recycling would be great for businesses like Countdown.
Further details on what the government will do in response to the report will be given in about six months' time.

---