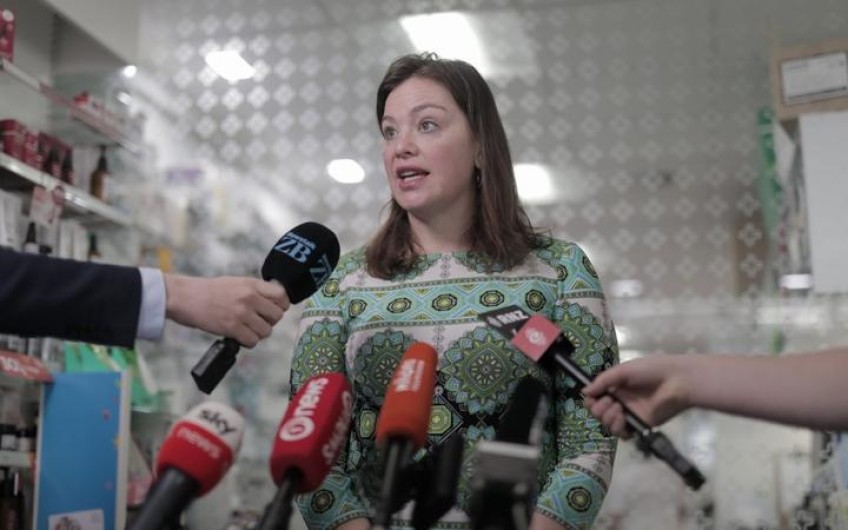 Pharmacists to give measles vaccine
Oct 30, 2019
---
Pharmacists will soon be able to vaccinate people aged 16 and over against measles.
Associate Minister of Health Julie Anne Genter said that would help stop the outbreak and improve immunity.
"There are about 450 pharmacies across New Zealand that will be able to deliver the MMR vaccine," she told Morning Report.
"These are pharmacies that already have trained pharmacist vaccinators - there are about 800 in New Zealand."
Ms Genter said there were about 30 pharmacies in Counties Manukau - the area hit hardest by the epidemic - and using those staff to vaccinate could be a tremendous help.
Ultimately it would be up to district health boards to contract pharmacies to deliver the service as part of their immunisation programme, she said.
The vaccine was funded, so it would be free for people going to pharmacies, and pharmacists would be able to enter the information on the national immunisation register.
Earlier this month the government announced babies aged from six months who live in Auckland [https://www.rnz.co.nz/news/national/401267/free-measles-vaccination-for-babies-over-six-months could now receive a free vaccine.
More than 300,000 vaccines have been distributed in 2019 - double the number for all of 2018 - and 155,000 more will arrive within the next three months.
Ms Genter said pharmacist vaccinators played an important role in responding to the Northland meningococcal outbreak, providing more than 700 vaccines in that region, which showed it was a system that worked.
"The current measles outbreak has shown it's vital we have pharmacists and DHBs working together on a joined up approach to immunisation," she said.
Measles information:
If you are showing symptoms, call a doctor but stay at home - do not visit the GP as you could spread the disease at the waiting room. Measles symptoms include a fever, runny nose, sore red eyes and cough, followed a few days later by a rash usually starting on the face before moving down the body. You can have measles and spread it to other people before you start to show any symptoms or feel sick. It can take about two weeks to be fully immune after being vaccinated. Healthline offers free advice and has a translator service 0800 611 116. Measles has a 90 percent infection rate, meaning nine out of 10 non-immune people who come into contact with an infectious person contract the disease. Measles is a serious disease, and can lead to complications including pneumonia and in rarer cases brain damage or even death.

---