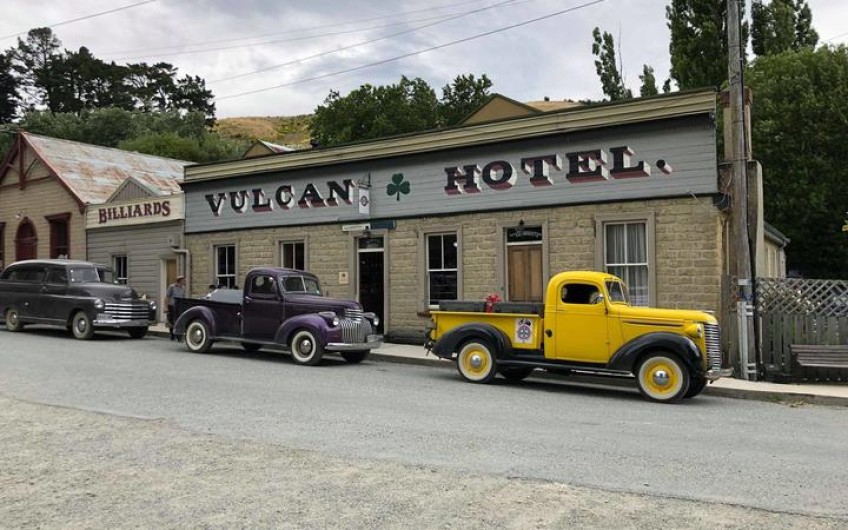 Vulcan Hotel closed for first time in 140 years
Sep 15, 2020
---
A 'haunted' Otago hotel has closed for the first time since it was built in 1882 after a business deal went awry.
The Vulcan Hotel has been an iconic tourist attraction in the once bustling gold mining town of St Bathans - which now has fewer than 10 inhabitants.
Owners Jude and Michael Kanavagh have been a part of the hotel since 2001 and weren't perturbed to own one of New Zealand's most 'haunted' hotels.
More than 100 years ago, lady of the night Rosie McDonald worked out of Room 1, paid in miner's gold.
But one night, she was murdered and robbed, and Jude Kavanagh said her ghost never left.
"You just see shadows all the time. Things being shifted, things come off the wall. Lights going on and off," she said.
"But she wasn't nasty and a lot of people got different experiences that stayed there like being pressed down in the bed gently ..."
When health concerns got in the way, they put the hotel on the market.
In December last year, she said Brendan Richards was ready to lease to buy and they prepared to say a fond farewell to their beloved hotel that's hidden away on a lonely road in the heart of the Maniototo.
But about three weeks ago, everything changed.
"He kept on putting it off to come up with the money and then it just got too much after nearly 10 months, and he just walked out and took the licence with him so we've had to go for another licence," she said.
So without an ability to sell alcohol and with the phone, electricity and eftpos accounts also going with him, the Vulcan Hotel has been forced to close its doors.
"It breaks your heart really. It wouldn't have been closed in 140 years at least, and it's a destination. People come to The Vulcan and to see the Blue Lake - people from overseas, everywhere. Very disheartened to see it close."
Richards declined to comment, saying the matter was with his lawyers.
But Jude Kavanagh said the Rose of St Bathans' ghost was unlikely to remain alone for much longer, she expected a new leasee would open it within the next couple of weeks before it returned to the market next year.


---