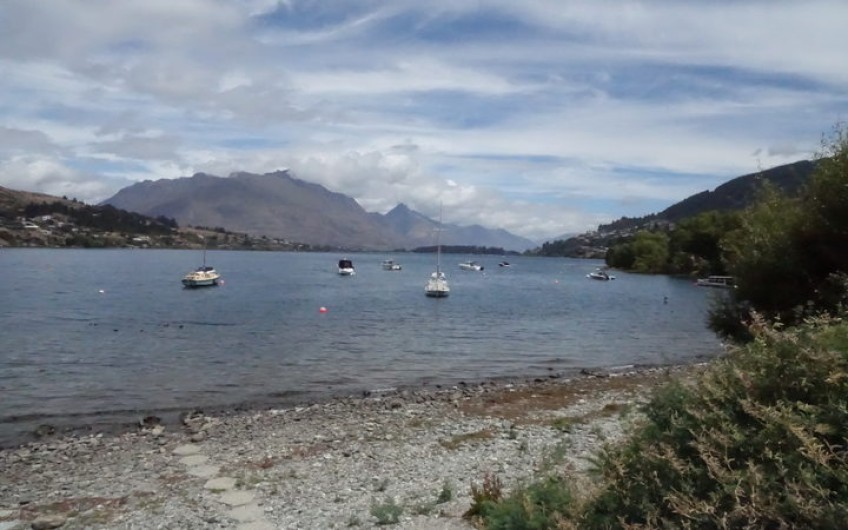 Otago E coli: Councillor, lobbyist call for more research
Jan 10, 2019
---
Fluctuating E coli levels in Queenstown's Lake Wakatipu are going largely unexplained, prompting calls for more scientific research.
Tests found high levels of the bacteria at Queenstown Bay on Sunday, and the Queenstown Lakes District Council (QLDC) were advising people to avoid contact with the water until the levels subsided on Monday morning.
Swimmers were also advised to stay out of the water at Frankton Bay on two occasions last summer due to high E coli levels, which can cause people to become sick.
A regional council spokesperson said the increased E coli could be due to rainfall, water flow, bird activity, stock in waterways or the weather.
Following the latest incident, Queenstown Lakes District councillor Alexa Forbes said not enough was known about the health of the lakes, and not enough was being done to monitor what was causing sporadic bacterial problems.
"Queenstown's really in the spotlight now and it's very easy to point fingers at tourists or freedom campers or people who aren't respecting where they need to go to the toilet or wash their clothes ... but that's not really fair," she said.
"It's really a much bigger systemic question than that, and that's what we need to look at."
She said the district council were testing the water more often than they used to, but were still unable to pinpoint the source of E coli outbreaks.
"So it's pretty hard to say whether it's common or it's isolated," she said.
Ms Forbes said the district council and regional council should be working together and taking responsibility.
"We need to make sure that our activity as a local government isn't impacting those lakes, and we need the Otago Regional Council to ensure that those lakes are healthy and that we are not damaging them."
Neighbouring Lake Hayes has also had ongoing issues with high levels of E coli, and with Cyanobacteria algae blooms, prompting the formation of an environmental lobby group called Friends of Lake Hayes.
Its secretary, Richard Bowman, said he agreed bacterial issues made a "strong case for scientific investigation."
"The tools are there. They need to be used to track down the sources and once you know what's causing it, then you can deal with it."
He said it was a matter of prioritising public health and taking responsibility for clean waterways.
"People who use waterways for swimming and for recreation need to be safe doing it."

---