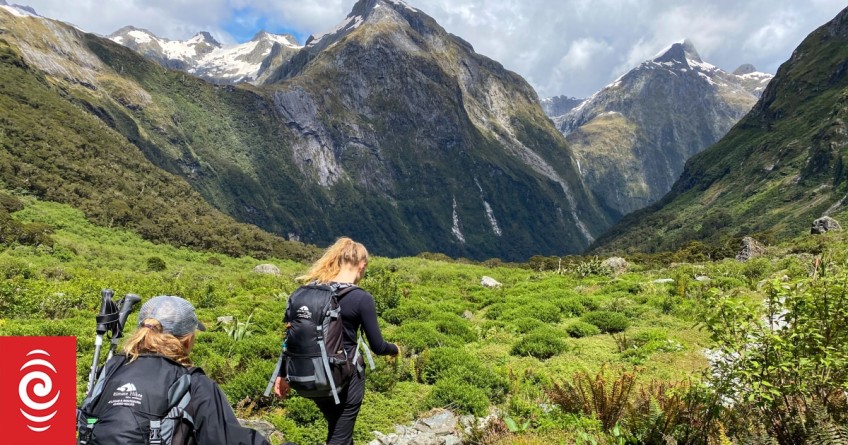 Online stampede crashes Milford Track booking system
Apr 20, 2023
---
The Milford Track booking system has crashed after thousands of people tried to secure a tramping spot for the upcoming season.
Hut bookings for the iconic Fiordland track - one of New Zealand's 10 Great Walks - went on sale at 9.30am.
The Department of Conservation (DOC) said its booking system was experiencing extremely high traffic, with about 10,000 people trying to access it online.
DOC said it was trying to urgently fix it and asked for everyone to be patient and to keep trying.
Last year, places on the Milford Track were almost completely taken up within half an hour of bookings opening.
There is space for about 7,500 people to walk the track during the entire season.
Bookings for the other Great Walks will open progressively over the course of April and May and DOC said it expected interest would be high from both local and international visitors.
The Lake Waikaremoana track is closed due to flood damage, so no booking date for the upcoming season has yet been set.
Great Walks booking opening dates for 2023/24
Thursday 20 April 2023, 9.30am
Milford Track
Wednesday 26 April 2023, 9.30am
Kepler Track
Abel Tasman Coast Track
Rakiura Track
Whanganui Journey
Thursday 27 April 2023, 9.30am
Routeburn
Paparoa Track
Tongariro Northern Circuit
Tuesday 16 May 2023, 9.30am
Heaphy Track - following extreme weather damage in 2022, the Heaphy Track can be booked from either end up to 19 October, with the full track expected to be open later in the year.
Still to be confirmed
Lake Waikaremoana - is closed until at least 30 April 2023 due to flood damage. Check the Ngāi Tūhoe website for updates. The DOC website will also have alerts.


---