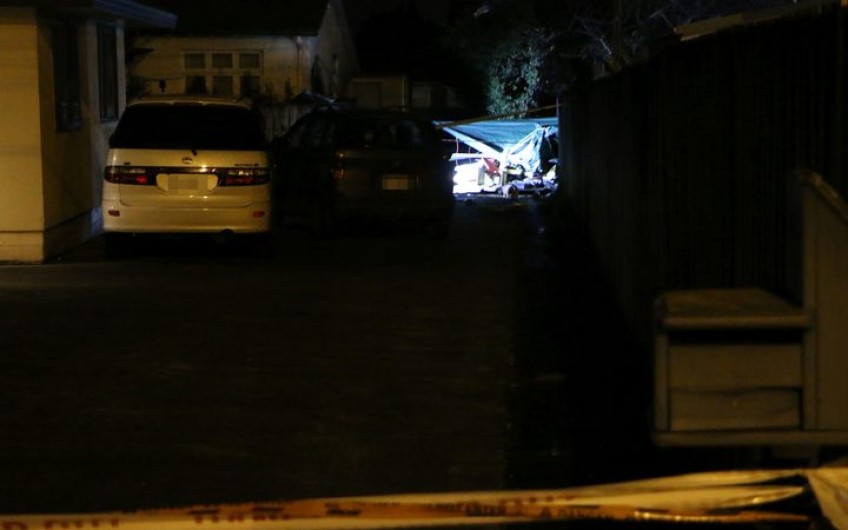 One dead after West Auckland explosion
Sep 04, 2018
---
A body has been found after an explosion and fire near Swanson Road, Henderson.
Emergency services were called after a loud blast was heard in the West Auckalnd suburb just before 5pm. Police later confirmed that a body had been found.
Close to the site, Lower Don Buck Road Superette owner Kanchan Chauhan said it felt like her heart was about to fall out when she heard the explosion just before 5pm.
"We just heard a massive thud, it was like an explosion, I knew it wasn't a car or an accident, it was just a different impact."
Ms Chauhan said there were even strips of metal hanging up on the tree afterwards.
Ms Chauhan said that her shop was on solid concrete foundation but it shook from the explosion which was a few doors down from her dairy.
"The staff and I we just didn't know what to do, we sort of panicked."
She said she ran to the takeaway next door to make sure it was not a gas explosion from the cooker and the owners of the business were also petrified.
Black smoke billowed up from the scene for a while after the incident and that was when she realised it was an explosion.
She said she thought the explosion may have been from a shed down a drive-way.
There were a series of ongoing smaller explosions and she put the shutters down on her shop to prevent any damage, and that there was a foul chemical-like smell afterwards, she said.
Police said the public should avoid the area if possible while inquiries were underway.


---