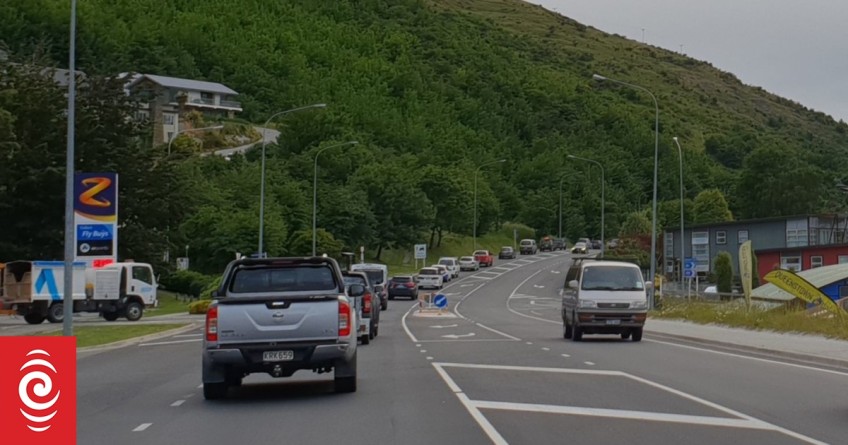 NZ Ski cancels many CBD bus routes, due to gridlock
May 21, 2023
---
A Queenstown ski field has overhauled its bus schedule this winter, avoiding coming into town for part of the day due to the risk of traffic gridlock.
NZSki buses usually run from central Queenstown and up to the Remarkables throughout the day. But in peak traffic, Frankton Road can be at close to a standstill or crawling for kilometres, which the local council, businesses and Waka Kotahi have been trying to address for years.
Chief executive Paul Anderson said the buses frequently got stuck along Frankton Road during mid-morning traffic, leaving people queuing for longer, and they could not get as many people onto the mountain as they wanted.
Under the changes, three buses will run every half-hour between 7.30am and 9.30am on the usual route, which includes stops along Frankton Road.
"From 9.30am, the Remarkables buses will depart from Frankton so that means the buses won't come all the way back into town, which was taking too long and we were losing capacity to get as many people up the mountain," Anderson said.
"That will just continuously loop from Frankton all day, and then at the end of the day, they will all come back into town, bring the passengers from the Remarkables back into town like they did last year.
"It's just... from mid-morning, rather than coming all the way back into town, we're just focusing on where most of our queues are, which is trying to get the people out of Frankton and also from the park and ride at the bottom of the Remarkables."
He expected the changes would have a minimal impact, saying most people leave for the ski field earlier in the morning.
"For us, it's about the best utilisation of our fleet and making sure we are where the people are when we need to be."
But it was not the only change on the cards for the ski field buses. Last winter, they ran on a first in, first out basis where people would queue for their spot.
This season, Anderson said they were asking people to book their seats rather than queuing.
"That's to avoid people having to turn up too early and queue, rather than doing it on a bookable basis."
He hoped it would improve the experience.
More than $115 million has been earmarked to provide dedicated public transport and encourage people to use different ways of travelling in a bid to ease congestion and delays.
Waka Kotahi said the Queenstown package would include bus priority measures on State Highway 6 and 6A, bus lanes on State Highway 6, improving the existing Frankton bus hub and pedestrian access.
Construction is expected to start later this year or early next year.

---