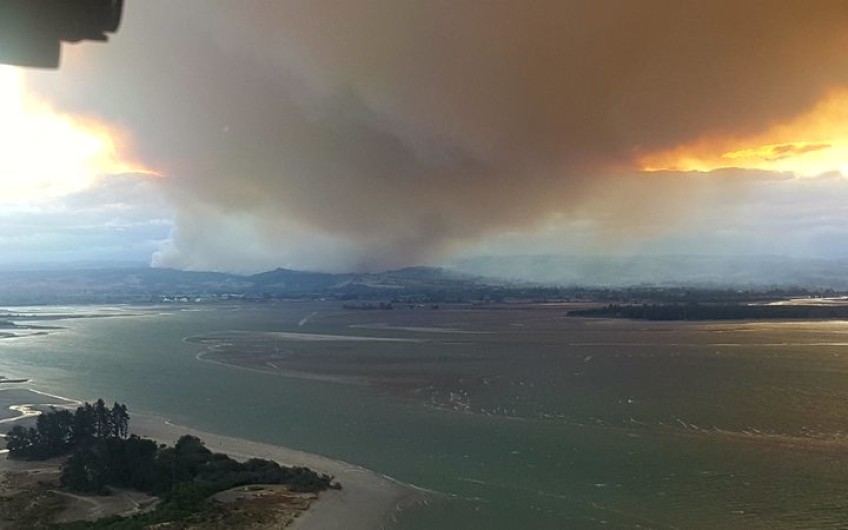 New Zealand still has the resources to deal with large wildfires, FENZ says
Jan 07, 2020
---
Should a large wildfire take hold in New Zealand right now, Fire and Emergency New Zealand has the resources to deal with it, the organisation says.
Fire crews in New Zealand have been fighting a large forest fire in Napier which has been contained now, while more firefighters were busy helping battle blazes in Australia.
New Zealand has been sending firefighters to Australia since last October when the massive fires burning across the country took hold.
So far this fire season, 179 New Zealand firefighters have been sent in shifts to help Australia fight the fatal wildfires.
FENZ said helping a close neighbour was always a priority, but it had to be balanced with local needs.
New Zealand was also in the process of sending defence force helicopters and crew to help - a move that has transcended politics.
National's defence spokesperson Mark Mitchell said New Zealand needed to be there.
"It's important to help them. They've got a huge challenge they're facing, without a doubt, and I think it's really important for us to be there supporting them and helping them in any way we can.
"I've got enormous respect for the capability of our defence forces, having been a past minister."
Defence Minister Ron Mark said three Royal New Zealand Air Force NH90 helicopters and crew, two New Zealand Army Combat Engineer Sections and a command element were on their way to Australia.
The aircraft would be used for transport tasks, he said.
In recent days the government announced a further 22 New Zealand fire fighters would be heading to Australia, bringing the total to 179 deployed on a rotation this fire season.
Each crew was deployed to Australia for an average of 12 days - two five-day shifts plus travel and a day off in the middle.
New Zealand's recent summer fire history remains ever-present.
FENZ said Aotearoa was approaching high summer and over the last few years it had experienced a number of fires of national significance.
"While supporting Australia, we also retain enough resources locally to ensure we have the capacity to fight bushfires in New Zealand," a spokesperson said.
There were 11,800 volunteer firefighters in New Zealand, and 1810 career fire fighters, FENZ said.
Four from Nelson-Tasman were among the latest shift heading to Australia tomorrow.
Tasman was the site last summer of the country's largest wildfire in half a century, when the Pigeon Valley fire triggered a three-week state of emergency.
The district's principal rural fire officer Ian Reade said the fire risk was not as severe this year, due in part to the catastrophe in Australia.
"We probably haven't got the temperatures like we had last year, and it's a small thing, but the smoke from the Australian fires has kept some of the temperatures down on some days."
The current risk varied across the district, but the strong westerly winds in recent days meant it was starting to creep up in the Waimea Basin and in parts of Golden Bay, Reade said.
Property owners needed to be on guard and could take steps to reduce the fire risk, he said.
"If you've got long, dry grass try and mow it, and if you do, then mow it in the morning or at night but whatever you do don't do it in the middle of the day or when it's blowing a gale."
If there was no decent rain over the next few weeks, a Prohibited Fire Season would be declared, meaning a total ban on any outdoor fires, he said.


---