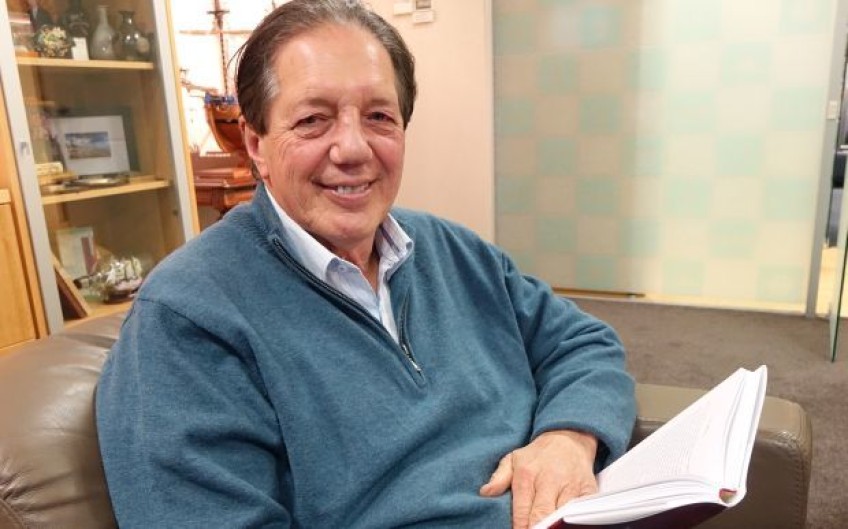 New Year Honours list revealed
Dec 31, 2019
---
Filmmaker Gaylene Preston, scientist Margaret Brimble and the Invercargill mayor Tim Shadbolt are among the eight new dames and knights in the New Year Honours list.
All up 196 people working across a range of areas - including the arts, business, education, science and sport - have received honours.
There was an almost equal gender split, with 99 women and 97 men recognised.
Sir Stephen Tindall, founder of The Warehouse, tops the list, being appointed a Grand Companion of the New Zealand Order of Merit, for services to business, the community and the environment.
Former Wellington Mayor Kerry Prendergast and high-profile public servant Diana Crossan have been made dames, for services to governance and the community, and services to the state, respectively.
Justice reform campaigner Kim Workman has been knighted for services to prisoner welfare and the justice sector.
Children's rights advocate Ian Hassall and businessman Robert McLeod have also received knighthoods.
Recognised for her services to film, Dame Gaylene Preston said she has always felt it was important to tell women's stories.
Globally, documentaries were riding a strong wave of interest, and Kiwi women have carved out a number-eight wire niche, she said.
"We've always had terrific documentary makers, and a lot of them are women, because you don't need to have all the money to start making the films.
"Women are often not as trusted to have money put on their heads, as filmmakers, so often we find that women just pick up the camera and go for it, and we've got wonderful documentary filmmakers in New Zealand."
Dame Gaylene has written, directed and produced more than 14 feature films and documentaries - her most recent being 'My Year with Helen', following the former prime minister Helen Clark's unsuccessful bid to be the next head of the United Nations.
Meanwhile, Sir Tim Shadbolt has completed his journey to respectability, from activist to a knight of the realm.
Once best known as an anti-Vietnam war protester who was arrested 33 times, including once for using the word "bullshit", Sir Tim has gone on to become the country's longest serving mayor.
After two terms as mayor of Waitemata he became the mayor of Invercargill, a role he has filled continuously for 22 years, apart from a brief spell in the mid 90's.
Sir Tim said the honour was a reflection of the Queen taking a more inclusive view of the sort of people who should be recognised in society.
"The Royal family has changed to a degree too, not just myself. They want to see a wider range of people involved in the monarchy so I think both sides have changed significantly in the last 30 years."
Dame Kerry Prendergast served as Wellington's mayor for three terms until 2010, and since then has taken on various corporate roles - she is the chair of Tourism New Zealand and the New Zealand Film Commission, and deputy chair of Wellington Free Ambulance.
She said she was a proud and passionate Wellingtonian and was humbled to be recognised.
"I am very lucky to have a broad range of governance roles and I get to work with young people, I get to work for the environment, I get to work for the arts and I get to work for business and health.
"I guess what I believe is that the small amount I'm able to put in, I get far more back from all of the roles I have."
Meanwhile, the newly knighted Sir Kim Workman said his persistence has paid off, as he is recognised in the New Year Honours for services to prisoner welfare and the justice sector.
Sir Kim has spent decades advocating for prisoner rights and reform of the justice system, and he said it hasn't always been easy.
"The abuse and so forth has been tough to take, but it's lovely to think that someone like me, who has a vision, can pursue it."
Sir Kim has been an adjunct research fellow at Victoria University's Institute of Criminology since 2013. He served as Families Commissioner from 2008 to 2011, and has been involved in a number of other initiatives aimed at rethinking crime and punishment.
In the sporting world, former Olympic windsurfer Barbara Kendall has been made a Companion of the New Zealand Order of Merit, while para-swimming coach Roly Crichton has been appointed an Officer of the New Zealand Order of Merit.
Golfer Lydia Ko and Commonwealth Games squash gold medallist Joelle King have been appointed Members of the New Zealand Order of Merit.
In the arts, poet laureate Selina Tusitala Marsh has been made an Officer of the New Zealand Order of Merit.
Singer Jenny Morris has been made a Member of the New Zealand Order of Merit, after she was inducted into the music hall of fame earlier this year.
Author Paula Morris has received the same honour.


---