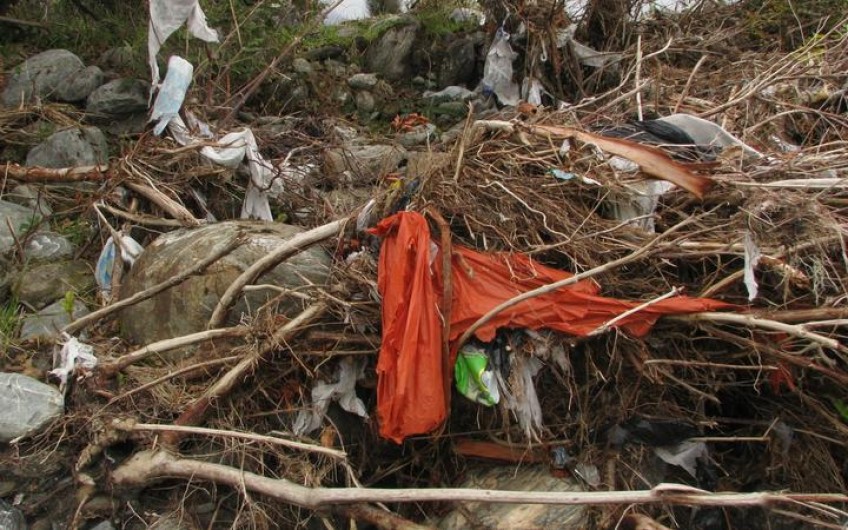 New funding not enough for Fox River clean up - mayor
Jul 02, 2019
---
Another $300,000 dollars has been allocated to clean up the Fox River, doubling the government funding for the effort.
A deluge in March washed out a closed landfill near Fox Glacier, leaving old garbage now snagged on logs or buried under rocks and silt along the riverbed.
Most of the waste is soft plastic, occasionally still bearing a date from the 1980s or 1990s.
The Department of Conservation took charge of the clean-up last month after the Westland District Council gave up, saying it had run out of money to do the job.
Westland district mayor Bruce Smith said the funding boost was a welcome start, but may not be enough.
"We were delighted to see the Department of Conservation pick up the clean up.
"The additional funding they've received yesterday was probably what we requested in the first place and I'm quite confident there will be more required. But it's a great start."
Mr Smith said the Fox River is wild and isolated and the job needed to be done by professionals and volunteers.
"I don't think the Department of Conservation will be able to do what's there for $300,000, based on our figures. But it's a tremendous start for them, they need it."
Mr Smith said the road closure to Fox Glacier is having a significant impact on the region.
He expected the work will be near completion in six months time.


---