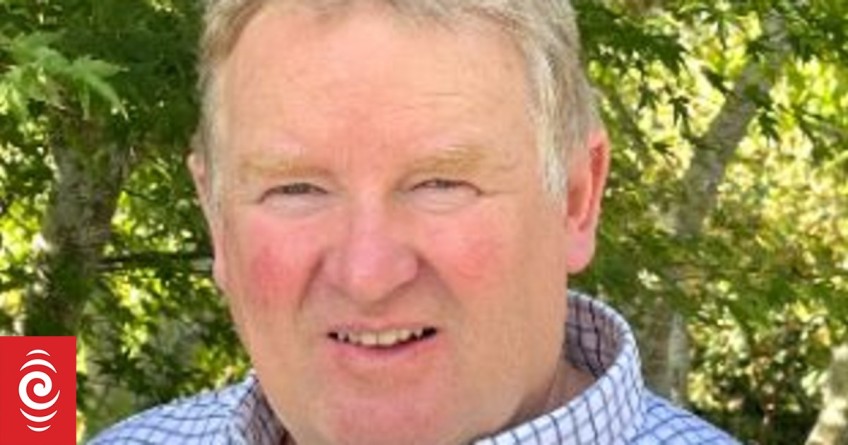 National's Taieri candidate calls it quits quoting 'woke stupidity' and 'character assassination'
Apr 20, 2023
---
National's ex-candidate for the Taieri electorate Stephen Jack has lashed out at the media after resigning, accusing it of "woke stupidity" and "character assassination" which destroyed his political ambitions.
Jack resigned on Wednesday evening after Stuff reported he had shared a poem on Facebook in 2021, comparing the former prime minister Jacinda Ardern to Hitler.
He had earlier come under fire for sharing a video in 2020 which contained the joke: "I like my Covid like I like my women. Nineteen. And easy to spread."
In a statement issued to RNZ, Jack described the coverage as "character assassination" which would dissuade "good strong hard-working people" from entering Parliament.
"These attacks have been careless, orchestrated, out of context and demonstrably inaccurate," Jack wrote.
"Comprehension of satire has been traded for woke stupidity."
Jack said the posts he had shared has been presented in a "misconstrued and false context" in a way he found to be "vile and offensive".
"They are incredibly damaging and revealing of the world of modern politics that I have decided I want no future part of after possibly the shortest political career in history at just 28 days.
"My kids said I'd be cancelled. They were right."
Speaking to reporters on Thursday afternoon, National leader Christopher Luxon said he was pleased Jack was no longer a candidate for the party.
"As a father of a 21-year-old daughter, I found those comments crass and offensive and sexist - and it's a good thing that he's resigned."
Luxon said he was not sure whether Jack's social media use had been vetted prior to his selection, but pushed back against suggestions the process was flawed.
"We've got standards and we make sure those standards are upheld," Luxon said.
"Sure, there's things the party will learn from this process, but the most important thing is he's resigned."
National MP Erica Stanford earlier told Morning Report that it was unacceptable for Jack to share a poem comparing Ardern to Hitler.
"It's disrespectful. No matter what you think of Jacinda Ardern, she was our prime minister, and she deserved some respect."
Stanford said the party had acknowledged its processes for selecting candidates "weren't as robust as they could be" after the last few years and it had been addressing that.
"I know the board have been going through every candidate ... even the existing MPs they went through, and made sure that the process was robust."
National intends to re-open selection for another Taieri candidate "in due course", a party spokesperson said.
Main image (New Zealand National Party): National's Taieri candidate Stephen Jack posted a sexist joke on Facebook.


---