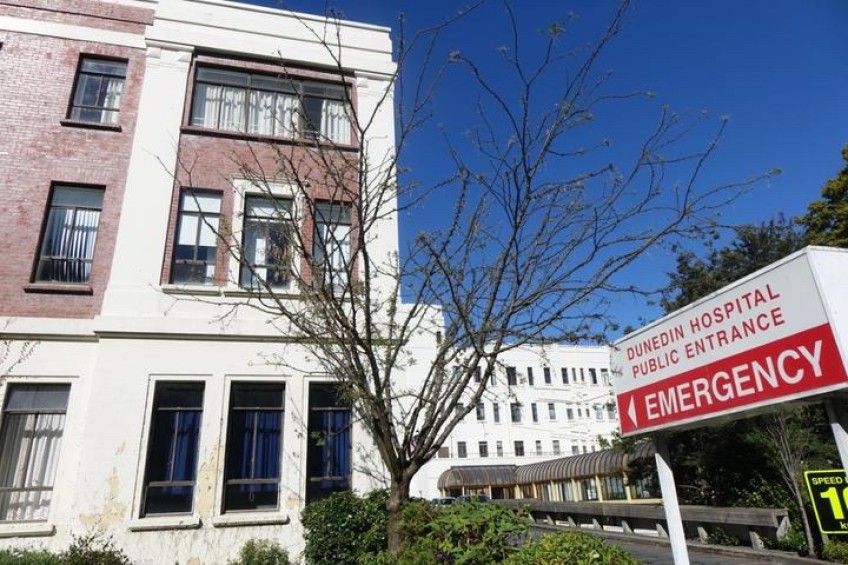 Cancer services crisis in south sparks national shake-up
Apr 03, 2023
---
Crippling doctor workforce shortages have closed down some cancer services in the southern district entirely, as well as sparking a national shake-up.
The crisis has forced Te Whatu Ora Health New Zealand to set up the country's first national cancer working group.
The group is working towards "a national clinical network aiming to construct a sustainable radiation oncology service for Aotearoa", the agency said.
Dunedin Hospital has in recent weeks had to stop key services for patients with brain tumours, gynecologic cancer and benign tumours, as well as some forms of stereotactic treatment that it holds the national contract for.
"There are particular services for particular conditions that southern [district] no longer has expertise to deliver," said the Cancer Control Agency.
In a region starved for years of cancer specialists, the pressure has really risen since November.
It has left Dunedin with fewer than half the eight or nine radiation oncology consultants it needs to serve Aotearoa's 300,000 southernmost people. It has just 3.8 full-time equivalents.
One of those consultants is retiring, one is in his 60s and RNZ understands the other two are trying to move elsewhere.
The district is trying to recruit but during a global shortage of oncologists.
Precious health funding that could have built up Dunedin is increasingly paying for long stays away by transferred patients, and on private clinics called on to try to bring down wait lists.
It is at a point Dunedin might be stripped of its accreditation to train new oncologists if it cannot supervise them.
The crisis has transferred the burden, particularly to Christchurch, where southern patients are now having to travel for treatment. They stay there up to six weeks at the taxpayers' expense.
'Slow-moving train wreck'
Brain Tumour Support Trust spokesperson Chris Tse said it was "a slow-moving train wreck" causing delays and shortening lives.
"There's a patient who was diagnosed with a glioblastoma, an aggressive brain tumour, in December," he said.
"By mid-to-end of February, they still had not seen a radiation oncologist."
A six-week delay in treatment can bite into survival by three months.
Tse knew of patients who, losing the follow-up care from a radiation oncologist, were now being referred back to neurosurgery or another department, which was not ideal.
Oncologists last August warned "we've reached the point of no return".
Dunedin holds the national stereotactic contract, and until December 2022 was accepting a small volume of non-cancer referrals. Many other districts do not do this.
Stereotactic surgery is a minimally invasive form of surgery that makes use of a 3-D coordinate system to locate small targets inside the body.
Dunedin had continued to accept referrals for treating malignancies, while the national clinical network of experts "meets to discuss how this service can continue to be supported ... for non-malignant patients", Te Whatu Ora said.
For less complex cancer cases, patients were being asked about transfer outside southern district, "to help support the current local capacity constraints and to ensure patients are provided access to timely treatment".
For more complex cases, more common was a "virtual" meeting with a radiation oncologist to decide on treatment, with that treatment delivered locally at Dunedin by medical physicist, radiation therapist and nursing staff, with registrars and overseeing radiation oncologists on hand, it said.
National cancer group set up
Southern district said that of those patients whose cancers can still be treated, 90 percent were getting treatment within targeted wait times.
But only 63 percent of patients were getting their first appointment with a specialist within targeted times.
The waiting list is at 133 patients, down from 143 earlier in March but up from 114 in February.
Some high priority patients, instead of seeing a doctor within two weeks, were seeing one in four to six weeks, the district said.
Only when RNZ asked about this did Te Whatu Ora reveal that the southern crisis has forced it to set up the country's first national cancer working group a month ago.
Nationally coordinated cancer care would be unprecedented, Nicola Hill, the acting chief executive of Cancer Control Agency, an advisory body to Health NZ, said.
This was "to try and make sure that no matter what pressure exists in any particular region, that patients can be seen".
"There's only so much support that could be provided by Canterbury" so other major hospitals were stepping up, Hill said.
The workforce expressed praise for the local leadership at southern, but frustration at spending months raising the developing cancer crisis with Te Whatu Ora but getting little leadership or workable solutions - and in fact, struggling even to know what desk this falls on at the sprawling centralised agency.
'Vacancies of great concern'
A 2021 report by the consultants EY, aimed at rescuing southern, said southern needed 7.7 radiation oncologists. This would allow it just to catch up with the second most understaffed service, MidCentral.
Te Whatu Ora said its response to the squeeze was the patient transfers, and adding a full-time locum for a fixed term in mid-2023.
It was also using tele-consultations with three doctors elsewhere. This, though, presents problems for examining patients, and follow-up treatment.
Te Whatu Ora had also agreed to train an extra five registrars nationwide this year.
If Dunedin is stripped of its training capability in May, when assessors do their five-yearly check, that would raise the pressure on other hospitals.
They would have to take Dunedin's four registrars, as well as the five new trainees, adding to the workload of senior doctors, which already averages 55 hours a week for much less pay than in Australia.
But "it's one of the only ways that this problem can be solved", Hill said.
Te Whatu Ora southern regional director of hospital and specialist services Dan Pallister-Coward said in a statement its six centres had added 24 staff in the last year.
However, many of these are junior or clerical staff, not senior doctors.
"Radiation oncology waiting times and workforce vacancy challenges are a national issue and not specific to southern.
"The current national ... vacancies are of great concern," Pallister-Coward said.
Another way to ease the pressure was paying private clinics in Christchurch and Wellington to treat public patients, which might be expanded, he said.
Hill said they had not heard about capacity problems at the private clinics.
However, generally, private practices prefer not to take cases that look like they might be difficult or protracted.
Tse said for patients who might have to pay to go private, that was another obstacle.
'It's so frustrating and so heartbreaking'
Cancer Society chief executive Lucy Elwood told Morning Report on Monday it was a "frustrating" situation and "so heartbreaking".
"We've got, you know, an ageing workforce in terms of our radiation oncologists. We've also got an increasing rate of cancer diagnoses, so we're getting a perfect storm coming together.
"Part of the problem is it takes 14 years to train to become a radiation oncology specialist. But this isn't something that you can turn around quickly. You know, we're starting to see just those cascade failures of systemic underinvestment for a long period of time."
Elwood said some patients were turning down treatment because there were not any services available at all where they live.
"We have lodges across the country by hospitals, Cancer Society lodges, where on any given night, we'll have over 150 cancer patients staying with us. And many of them, you know, if they were having treatment close to home they may stay Monday through Friday in a lodge and be able to go home in the weekend.
"But instead if they're having to travel to a centre a long way away from their home, they're ending up away from home for a long period of time - maybe for the full three weeks for the full five weeks, and that's a huge load on the whole whānau. And it does end up with some people saying, 'I just can't take their treatment. I'm not gonna be able to extend my life by taking up that opportunity. I need to be at home,' and that's hard."
Travel for some cancer patients was also difficult - being immunocompromised can make flights difficult, for example.
"We need to be quite open, I think, about the state of crisis and cascade failure of our radiation services and cancer services, and be prepared to invest significantly more funds in that, and more time in that, over a long period of time, for it to come right for families."

---