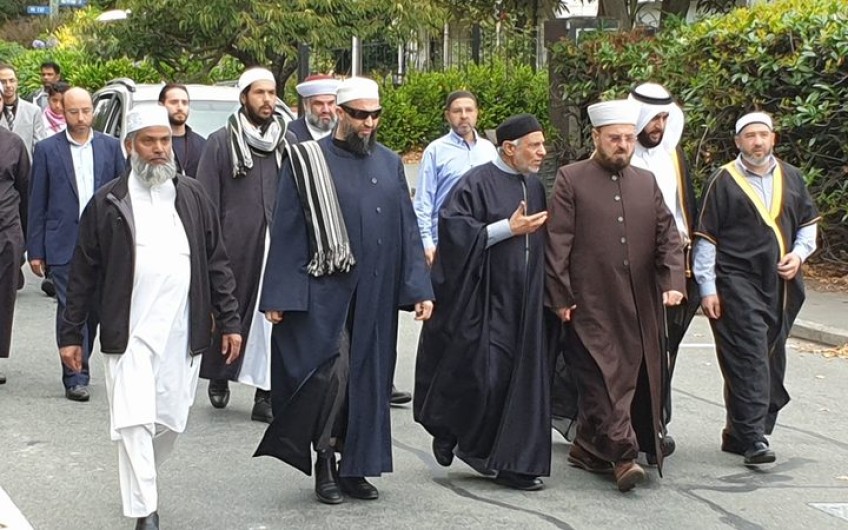 Muslim community reclaims shooting mosque
Mar 23, 2019
---
Christchurch's Muslim community reentered the Al Noor mosque on Dean's Avenue, reclaiming it as a place of worship and community for the first time since last week's terrorist attack.
Just after 11am the deputy police commissioner Wally Haumaha escorted the first of three groups of people to the mosque where 42 people were shot dead just over a week ago.
The group of men and women including Imam Gamal Fouda - who was leading prayers at the mosque when it was attacked on Friday, and who gave a powerful speech at the Hagley Park event yesterday - and a delegation from the Jordanian royal family stood for several minutes outside the main door of the mosque.
Police maintained their armed cordon around the mosque and in Hagley park while the handover took place.
Small gatherings of people stopped to pay their respects at the Linwood Mosque all morning.
The mood both sombre and bright, as friends and family greeted each other as they arrived.
At 11am what started as a small family gathering turned into a crowd of more than 20, breaking out into prayer for their fallen family members and friends.
One man said he had come down from Auckland on Friday for the funeral of a family member and his friend, but wanted to visit the mosque before departing.

---