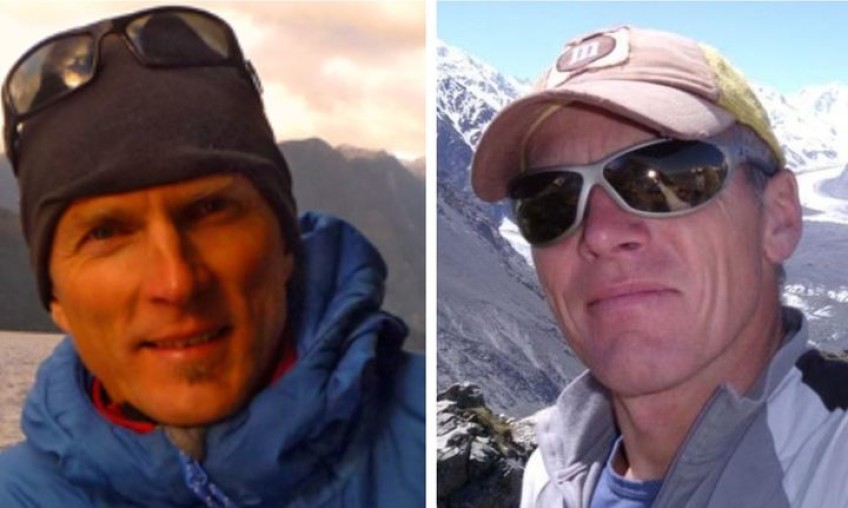 Mountain guides killed in avalanche near Aoraki/Mt Cook were 'incredible people'
Nov 01, 2018
---
One of the climbers killed in yesterday's avalanche on the Southern Alps had just celebrated his 50th birthday with his parents who had flown out from Germany for the occasion.
Martin Hess and Wolfgang Maier died yesterday when they became trapped in the avalanche near Aoraki/Mt Cook.
The third climber, adventurer Jo Morgan, survived the avalanche.
Mr Hess turned 50 on Labour Weekend and celebrated with his parents.
The men had decades of experience between them according to their former employer, Anne Braun-Elwert of Alpine Recreation.
She said they were incredible people and Mr Hess had one particular skill that all his clients loved.
"He was always very careful to make sure that his clients had a good time in the mountains.
"He'd go the extra mile. He actually trained as a pastry chef earlier in his career so he would make these beautiful cheesecakes, especially desserts."
Ms Braun-Elwert said they both joined her company in 2007.
"They happened to come from a province in Germany, so spoke the same dialect, and they just got on like a house on fire.
"Wolfgang was new to New Zealand so it was ideal to have this other German speaker [to help him] because his English wasn't that good during his first season."
Ms Braun-Elwert said she had been in contact with Mr Maier's partner in Perth to offer her condolences and any support when she arrived in New Zealand.
She would offer the same support to Mr Hess's parents, whom she only met on his birthday.
Ms Braun-Elwert said both men would be dearly missed by the local climbing community.
Mr Maier is survived by two boys. Mr Hess had no children.
Main Image: Martin Hess and Wolfgang Maier Photo: Supplied

---