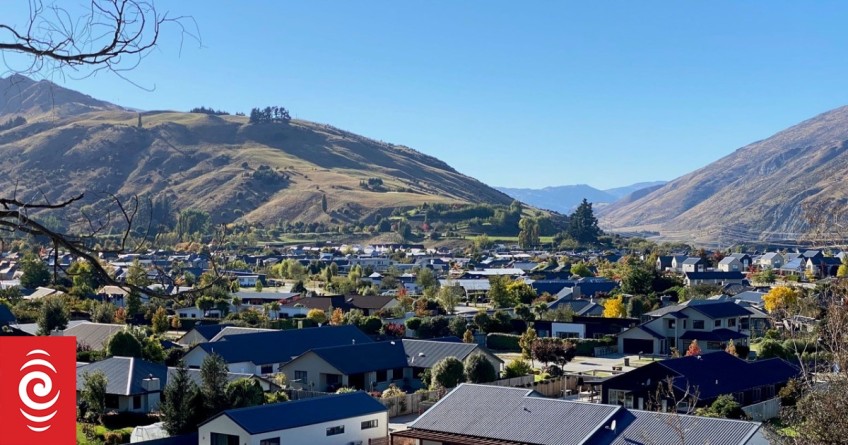 More Queenstown businesses buying worker digs due to rental shortage
Apr 04, 2023
---
More Queenstown businesses are looking to buy accommodation for their staff with the rental shortage causing some employees to leave before their first day.
Just last week 70 people took part in a lakefront protest, highlighting the number of people forced to live in their cars or tents.
It has prompted the local chamber of commerce to offer information sessions to help businesses to buy, lease and manage worker housing.
Only a few years ago, building accommodation for their workers did not seem viable for NZSki. But chief executive Paul Anderson said they could no longer rely on there being enough available houses for their seasonal staff.
"It's an absolute necessity now. We've managed to avoid it in the past because we've had a really strong property market. But recognising that that's no longer the case, we just have to take that on the chin and enter the market and make sure we're providing enough beds for the workers that we need to bring into the resort."
It was more complicated being a landlord and an employer, but he said they could not avoid it.
The company has seven houses and has recently bought a Queenstown hostel to sleep up to 80 staff.
"We don't see the situation improving anytime soon. But we've started a development not too far from central Queenstown, which will be single and double units which will house up to 40 staff starting next year ready for the next ski season."
He has noticed a lot of homes that previously were rented out have switched to short stays.
"Things like Healthy Homes legislation - which we absolutely support, but it's not such a level playing field where tenancy agreements require that but short stay doesn't."
RealNZ chief executive Stephen England-Hall said housing was a big concern for businesses.
"We have had instances of employees taking contracts with us, arriving in Queenstown, not being able to find permanent accommodation while they're here, and then leaving the town before they've started their work or within a few weeks of starting, which I know is a problem that some of our other tourism operators in the region have also had."
The company has a mix of accommodation including leased houses and a staff village it built at Walter Peak Station that houses up to 50 workers.
"In places like Wānaka, we've recently moved on from a trial we did last winter using a backpacker facility and upgrading that to accommodate up to 120 staff for the winter months."
Finding suitable and available land, and having enough capital were barriers to building worker accommodation, England-Hall said.
"I suspect what will happen is as these businesses get back in to beyond recovery and fully in to thriving and actually generating some sufficient cash flows to build these sorts of accommodations then we'll see more of them appear."
He would like to see more collaboration between the community and businesses to find housing solutions for the long term.
It was not new for businesses to purchase housing for their staff.
But Tall Poppy Queenstown owner Keeley Anderson said that had been accelerating in recent months, and some had no choice but to buy further field.
"In Cromwell in particular, it was quite unheard of to get a company looking to actually purchase a house for worker accommodation, and particularly in the last three to four months, I've had numerous enquiries from companies, and we have definitely seen it accelerate over in Queenstown as well."
The Queenstown Business Chamber of Commerce is running three, free information sessions to shed some light on how businesses can buy, lease and manage worker accommodation.
Chief executive Sharon Fifield said more businesses, including smaller operators, were choosing this option to ensure their staff had somewhere to live.
"For a lot of smaller businesses, this is new territory for them, so there's plenty of considerations that they need to be aware of such as tenancy laws, what type of tenancy if they're housing their staff, the lines between being an employer versus a landlord, tax implications."
Previous proposals for worker accommodation had not gone ahead.
"There has been an inability for developers to really make an investment in worker accommodation stack up, and that's really a question for local and central government around how they can remove some of those barriers," Fifield said.
Read more: Boss as landlord can go 'very wrong, very quickly'


---