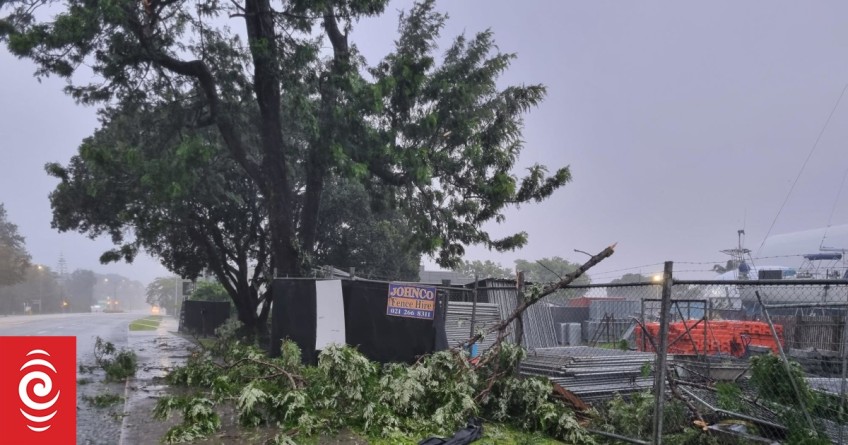 Cyclone Gabrielle lashes North Island
Feb 13, 2023
---
Auckland is almost at a standstill as it braces for the worst from Cyclone Gabrielle.
Commuter trains in the city have been cancelled until at least 3pm, the harbour bridge has reopened but with lane and speed restrictions, and most schools in the region have shut their doors.
Delays are also expected for bus services depending on the impact of the cyclone and ferry services are likely to be cancelled as conditions worsen.
Air travel is also impacted as Air New Zealand has cancelled all domestic flights from or through Auckland, Hamilton, Tauranga and Taupō, until at least midday on Tuesday.
And non-essential services in Auckland, including libraries, community centres, early childhood education centres, and active recreation centres are all shut.
Meanwhile, power outages have been widespread overnight and thousands are without power across Northland, Auckland and the Coromandel Peninsula.
Twenty-six emergency shelters and civil defence centres are now open across Auckland.
MetService and Niwa are warning the worst is likely yet to come as Cyclone Gabrielle moves down the country, with significant wind and rain expected across Northland, Auckland, Coromandel, the East Coast including Tairāwhiti, and Hawke's Bay.
Read more: Cyclone Gabrielle in photos


---