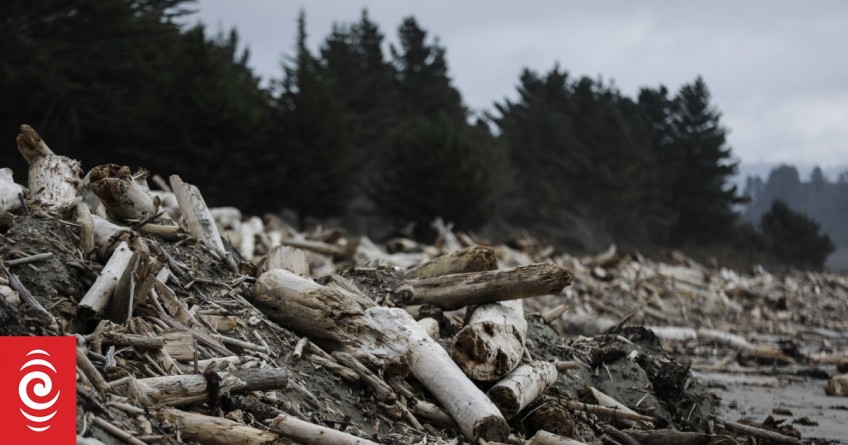 New forestry regulations demand removal of large slash
Oct 03, 2023
---
The first changes to forestry regulations since Cyclone Gabrielle have been announced, including clear rules on harvesting practices and new requirements to remove slash from erosion-prone land.
The National Environmental Standards for Plantation Forestry (NES-PF) have been renamed the National Environmental Standards for Commercial Forestry (NES-CF), to reflect that the rules now include carbon forests deliberately established for commercial purposes, and set expectations for harvesters.
Announcing the changes on Tuesday, Forestry Minister Peeni Henare said slash regulations had been tightened to reduce the risk of damage to downstream communities, as had happened during Cyclone Gabrielle.
"Under the new regulations, slash longer than two metres, and with a large-end diameter of more than 10 centimetres, must be removed after harvesting from erosion-prone land unless it is unsafe to do so," he said in a statement.
"This is a minimum standard across the country, and councils can apply more stringent requirements if they choose."
"Where foresters are unable to meet these national standards, they will need to obtain resource consent, meaning councils consider the risks and impacts on a site-by site basis."
The new rules will take effect from November 2.
Cyclone Gabrielle highlighted the need for better regulations on forestry, after woody debris was washed into waterways and caused widespread damage and flooding on the East Coast.
The Ministerial Inquiry into Land Use (MILU) was commissioned, and recommended changes such as an end to clear-felling, and better solutions for keeping slash out of waterways.
But work on these changes had begun earlier than the cyclone, with consultation being carried out in 2022.
Environment Minister David Parker said the new national standards would give councils greater control over commercial forestry, now able to have rules in their plans controlling where new commercial forests were located.
"There has been a big increase in carbon forests since the forestry regulations were introduced in 2018. Carbon foresters will now need to meet the same environmental standards as plantation foresters.
"There are also new provisions for managing wilding tree spread to help better control these species."
Environmental group welcomes the changes
The news was welcomed by Mana Taiao Tairāwhiti, a group which campaigned hard for the government to commission its ministerial inquiry.
Spokesperson Manu Caddie said rules which required harvesters to remove slash on erosion-prone land were exactly what they had been asking for.
"This is a great victory for people-power, and shows that when the people lead, the leaders will follow," he said.
"I've previously expressed my disappointment in the government's initial response to the Ministerial Land Use Inquiry, but this is what we were looking for and full credit must go to ministers David Parker and Peeni Henare for making these tangible improvements to the regulations."
"It is also good to see more controls over the risk of sediment leaving harvest sites - now we need to see similar rules applied to pasture on erosion-prone slopes."
Main image (RNZ/Rebekah Parsons-King): Slash piled up on a Gisborne beach.


---