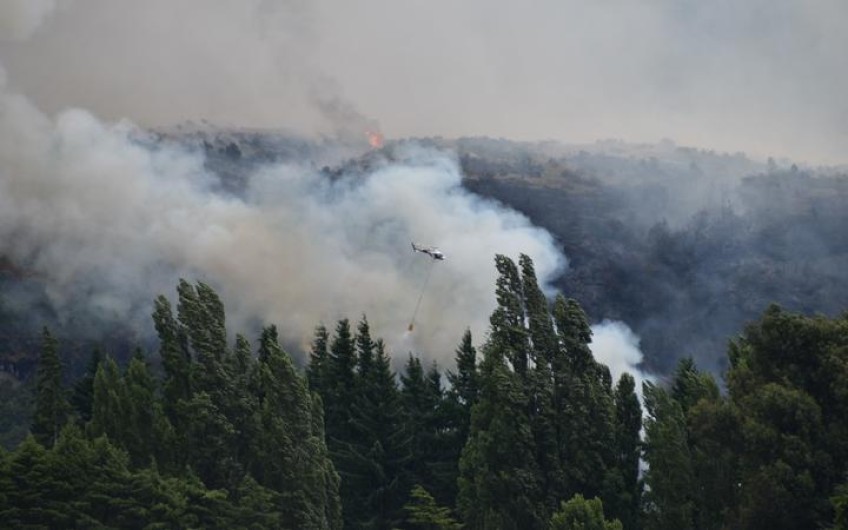 Wānaka fire contained, focus on hot spots
Jan 10, 2022
---
Firefighters have contained a blaze that has burned through 280 hectares of scrub and regenerating bush near the Otago town of Wanaka.
The blaze broke out yesterday afternoon at Emerald Bay, closing the Mount Aspiring Road.
Eight crews have been working on the blaze, while two helicopters with monsoon buckets have been dousing hot spots in calm conditions.
Firefighters were last night worried about the blaze threatening baches in the bay, but a wind change did not eventuate and no properties were evacuated.
The cause of the fire is still being investigated.
Fire and Emergency New Zealand incident controller Jason Sarich said crews were blacking out smouldering scrub in rough terrain.
"It's very steep underfoot, there are a lot of bluffs that just drop away," he said.
"We're working around the edge of the fire, between the unburnt vegetation and the area that's burnt. We're just making sure that the hot spots are out and there's not likely to be any chance of reignition."
Sarich said weather conditions were favourable, with light winds, however, the temperature was expected to reach 28 degrees today, as firefighters worked on the fire.
Mount Aspiring Road is open to residents only.
Earlier today Queenstown Lakes deputy mayor Calum MacLeod told Morning Report the fire was still burning but there had been no evacuations overnight.
"The area itself is very steep and that's obviously an issue for the eight ground crews who are working on the ground. Hopefully they'll come through it safe," Macleod said.
A local using a drone over the fire had been an annoyance, he added.
"There was a bit of concern when that was identified yesterday."
With smoke able to be seen from the township, MacLeod encouraged people not to go seeking a view of the fire.
"It is obviously a very large fire ... so it's generally a lot of smoke."


---