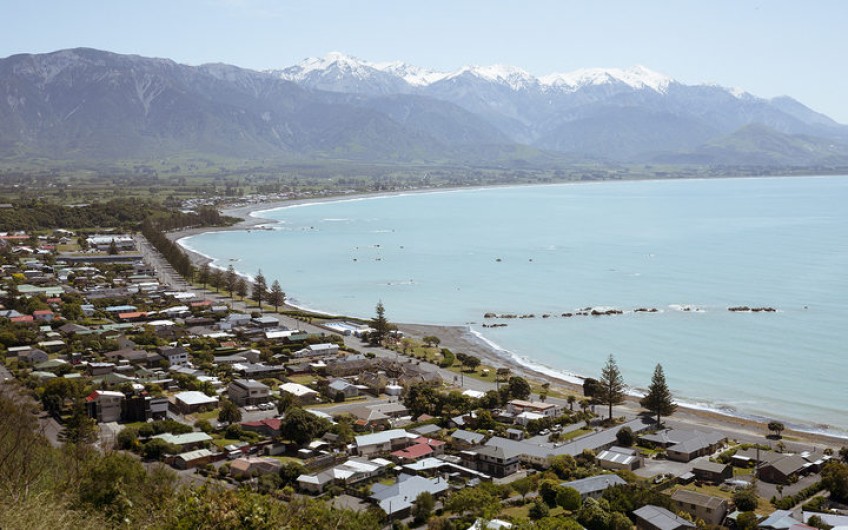 Kaikōura tops Airbnb's global trending destinations
Dec 04, 2018
---
Kaikōura has achieved a tourism coup post-earthquake, topping an international list of trending destinations.
Airbnb announced the South Island coastal town had the strongest increase in bookings and online searches of all of the locations in its 2019 Global Trending Destinations List.
The accolade comes two years after a 7.8 magnitude earthquake struck Kaikōura, killing two people and causing widespread damage.
Destination Kaikōura general manager Glenn Ormsby said the recognition would help boost the seaside town's profile on a world stage.
"We've had a number of issues over the last couple of years since the Kaikōura earthquake and we're just starting to come out of that quite nicely now," Mr Ormsby said.
"Our future bookings are looking strong so we think this is a real positive and will be great for the area."
Kaikōura was on track to hit its pre-earthquake tourism figures by April next year, he said.
While the incredible seaside location was the main attraction, Mr Ormsby said partnerships with other organisations, including Christchurch Airport, helped to keep Kaikōura from falling off visitors' radars.
The Airbnb figures show a 295 percent year on year increase in bookings and a 210 percent increase in searches during the same time period for Kaikōura.
The list is collated using its search, booking and wish list growth data and comparing current figures to previous years.
Other destinations recognised include Xiamen in China, Puebla in Mexico, and Normandy, France.
Closer to home, Airbnb created a top 10 trending destinations list for New Zealand that includes Masterton, Tairua, Palmerston North, Cambridge, Richmond, Rawene, Hastings, Lower Hutt and Raglan.
Airbnb's 10 top trending international destinations for 2019 Kaikōura, New Zealand Xiamen, China Puebla, Mexico Normandy, France Great Smoky Mountains, US Buenos Aires Province, Argentina Accra, Ghana Mozambique Outer Hebrides, Scotland Wakayama Prefecture, Japan
Main Image: Airbnb figures show a 295 percent year on year increase in bookings and a 210 percent increase in searches during the same time period for Kaikōura. Photo: Luke McPake / The Wireless


---