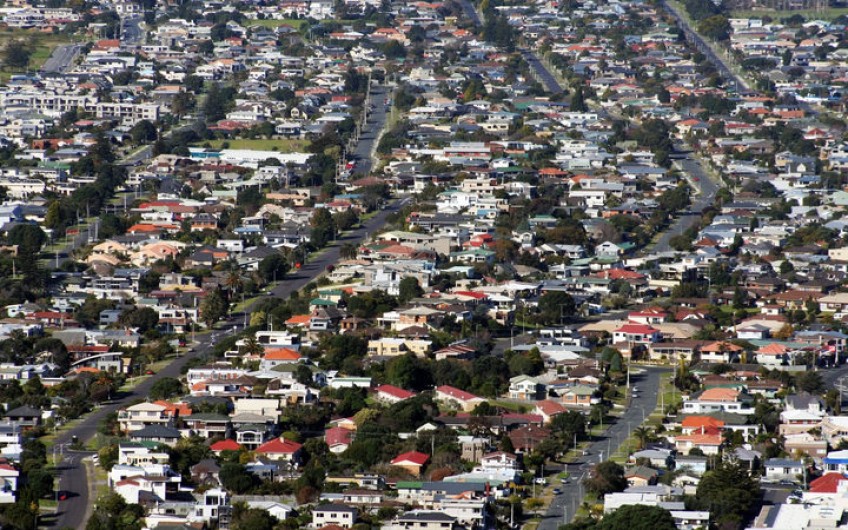 Housing in all main NZ markets now 'severely unaffordable'
Jan 21, 2019
---
None of New Zealand's main housing markets are considered affordable any longer, according to a study released today.
The annual Demographia International Housing Affordability shows New Zealand has continued to be one of the most unaffordable countries in the world to buy a house, with the median price more than six times the median annual household income.
Of the eight New Zealand markets looked at, none were considered affordable.
"KiwiBuild has been so badly-conceived that it's just been a joke" - Report co-author Hugh Pavletich duration 6′ :06″ from Morning Report Add to playlistPlaylist Download Download as Ogg Download as MP3 Play Ogg in browser Play MP3 in browser "KiwiBuild has been so badly-conceived that it's just been a joke" - Report co-author Hugh Pavletich
Palmerston North-Manawatu was the least expensive at 5.0, then Christchurch at 5.4, Dunedin at 6.1, Wellington at 6.3, Napier-Hastings at 6.7, Hamilton-Waikato at 6.8, then Auckland at 9.0, followed by Tauranga and the Western Bay of Plenty as the most unaffordable at 9.1.
Anything more than three times household salary is deemed unaffordable and homes more than five times a median annual household income is considered "severely unaffordable".
Auckland was the seventh most unaffordable major city in the world, behind Hong Kong, Vancouver, Sydney, Melbourne, San Jose and Los Angeles.
Report co-author Hugh Pavletich said the findings were a result of government inaction.
"Unfortunately, this has been created, in large measure, by the government just dithering through 2018 in dealing with these issues.
Mr Pavletich said housing unaffordability was "solvable".
"They just [need to] allow affordable housing to be built. In other words, getting out of the road more than anything on this land supply issue and bringing in proper debt financing for infrastructure."
He told Morning Report the Labour Party was in trouble at the next election if it didn't tackle the issue and that Housing Minister Phil Twyford had been "dithering" on the issue.
"Mr Twyford and the Labour-led government know exactly what needs to be done and if they don't do it this year, and we visibly don't see more social housing I think they are going to be toast at the 2020 election," he said.
He said the government's flagship policy to tackle housing needs, KiwiBuild, needed immediate revision.
"KiwiBuild has been so badly-conceived that it's just been a joke ... and regrettably the government needs to really go right back and revamp that whole thing or continue to lose credibility promoting such rubbish," he said.
"To be talking about affordable housing at $650,000 is just an insult to everybody's intelligence."
Economist Shamubeel Eaqub said the reality was there had been so many different failures around land use, infrastructure building and design.
He thinks councils need to have the power and the ability to build more houses if affordability is to be fixed.
Mr Eaqub said the government was heading in the right direction with regulations around infrastructure and local government.
"But the big fixers are very slow to move, and we won't see the benefits of that for some time to come."
Property Council chief executive Leonie Freeman said groups across the sector needed to stop working in silos to resolve the lack of affordable houses.
She said there was no framework for organisations to come together to focus on solving the constraints in the sector, including on issues with compliance, consents and the cost of building.
"Housing is a very, very complex beast that involves a wide range of different industries and sectors and players.
"At the moment we don't have co-ordinated leadership which is about bringing everybody together."
Ms Freeman said that responsibility fell to government, iwi groups, the community housing sector, private developers, the construction sector and the finance community.
The study looked at data for the third quarter of 2018 in 309 metropolitan areas across eight countries: Australia, Canada, China (Hong Kong Only), Ireland, New Zealand, Singapore, the United Kingdom and the United States.
National Party leader Simon Bridges said the main driver of house prices was the lack of land for new homes.
"We've artificially constrained land," he said.
"Were the government today to come up with a comprehensive RMA [Resource Management Act] reform on both planning and the environment, we would be collaborative on that."
As for the current government's KiwiBuild policy, Mr Bridges said it hadn't worked.
"We're a year and a bit in, we've had 40 homes. The government said they'd do a 100,000, they're not going to meet that. I don't hold out hopes for KiwiBuild."
Confident about the future, he said he was "excited" about this year.
"I know within myself that I am the best person to lead the National Party. I know what to do, National's got a great team.
"We're going to outline our plans this year. Over the next couple of months you'll certainly start to see positive police initiatives from us."


---