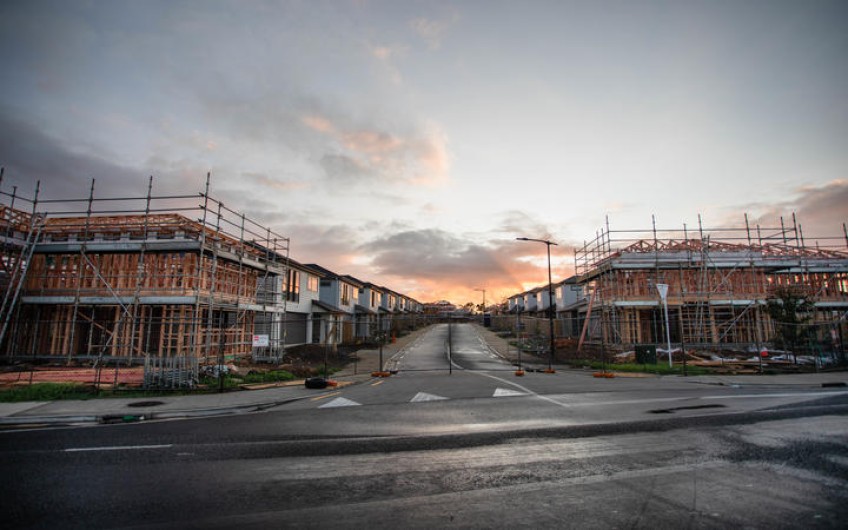 Housing groups call for dramatic investment to help in Covid-19 recovery
May 13, 2020
---
By Eva Corlett, Housing Reporter
Housing groups are calling for a multi-billion dollar spend to echo the substantial build that followed the Great Depression.
The groups say that this is a unique opportunity to stimulate the economy, support the construction industry, and transform the lives of those living in temporary or substandard housing.
Following the Great Depression, the government built 10,000 houses in a matter of just a few years, to accommodate the tens of thousands of people who were homeless or living in unfit conditions.
It was a defining landmark on the road to New Zealand's welfare state.
In February this year, prior to the lockdown and job losses, there were nearly 16,000 people waiting for social housing.
The latest figures show that since the government was elected, just more than 4500 homes have been added to the social housing stock, with roughly 3500 of those new builds.
As well as this, during the lockdown more than 1100 homeless people have been housed, which has drawn wide-spread praise from housing advocates.
But with Budget day looming, groups are asking: what comes next?
Infometrics chief forecaster Gareth Keirnan said like the 1930s, the government needed to up its investment dramatically, with at least 5000 social houses needed to be built a year.
Keirnan forecasts the overall number of social and private homes being built each year to drop from about 38,000 to roughly 18,000 in the next two years.
He also predicts that demand for new houses will soften as job losses mount, meaning private developers would be reluctant to push on with new projects.
"What we're really looking to do over the coming months is to try to stimulate economic activity and get the economy going again," he said.
"That requires the government running up a lot of debt to do that, but if they are running up that debt to invest in social housing and infrastructure, those are assets that are going to have pay-offs over the medium term."
Community Housing Aotearoa is calling for a radical shift in the way the government invests in housing.
Its chief executive, Scott Figenshow, said the pandemic had cemented how necessary it was that everyone had a home.
"It shouldn't only be about social housing, it has to be about ensuring we have affordable rental housing stock and that people can keep their homes if they are struggling with their mortgage repayments," Figenshow said.
"We have a housing quality problem in New Zealand, so yes, we should be bringing forward renovation and upgrades to existing homes."
Figenshow said that plan needed to include local and central government, iwi, and housing groups.
Community Housing Aotearoa, alongside the Salvation Army, Habitat for Humanity, and the Housing Foundation make up the KiwiBuy coalition - helping people into homes under a shared ownership scheme.
Last year, the government committed $400 million to the model.
But the coalition's spokesperson, Campbell Roberts, said it needed to go further.
"It would allow people to get back into home ownership in New Zealand, in a way that they haven't been able to in the past," Roberts said.
"Also, it will help people that have had their finances affected by the Covid-19 crisis. This is easier than having to pay 100 percent of the mortgage straight-up."
Roberts said he was confident that investing in housing would make sense to this government, especially as it could stimulate the economy and provide jobs during this crisis.


---